Today, I had some friends over for a lovely classic movie marathon. How many wonderful classics did we watch, you ask? A whopping...one. Yeah, the whole "marathon" aspect of the get together didn't exactly pan out, but it was a lot of fun anyway. The one film we did end up watching was, you guessed it,
It happened one night
. Almost all of my friends and I were in a class in high school called film history, where we watched silent films all the way up to more modern day films.
It Happened One Night
was one of them. It's a super cute case of miscommunication, basically, and it stars Clark Gable, who is, frankly, a total dream boat. The rest of the night was spent reminiscing and playing silly games (aka, my favorite kind of nights). A little funny note about my outfit today: I actually wore a very similar version of this outfit back in high school to an award ceremony. It was the first outfit I really put together creatively, and it's pretty much an ol' reliable of my closet. Maybe I'll include a picture of the original at the end of my post!
Skirt: H&M, Shirt: Sears, Belt: Target, Sandals: Steve Madden, Sunnies: Ray Ban, Purse: Gift from my sister, purchased in Turkey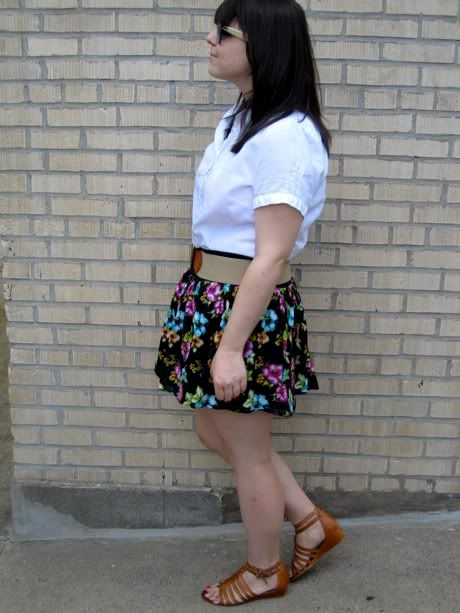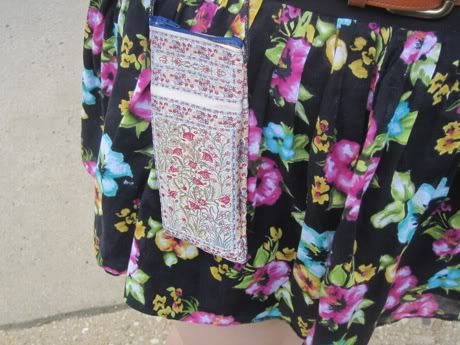 AND here's a low quality version of this outfit the first time I wore it (my, I was chubbier!). Funny note about this picture! See that man on the right at the bottom of the stairs? That's the man I mentioned in the previous post for those of you who read. I'm pretty sure this photo was strategic. On a side note, don't judge me.
Until tomorrow,
Nicole :)