Hello there! Today was such a nice day. Not only was it a few degrees cooler, allowing me to wear tights, but I also got to go to lunch with a few of my favorite people, some of whom I haven't seen in ages. It's really nice to catch up with friends you haven't seen in a while. That relief when conversation carries on exactly the way it always used to is such a nice feeling.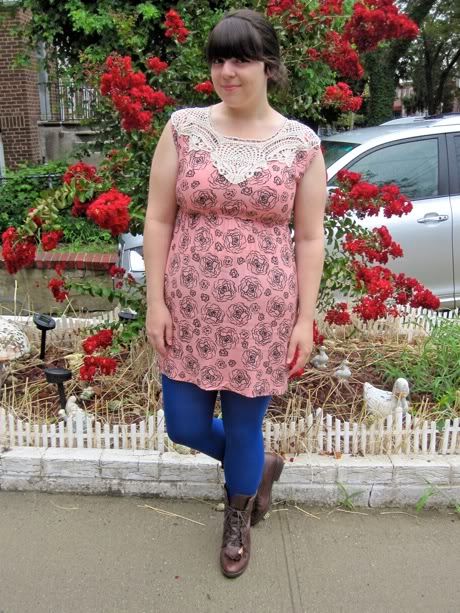 Dress:Little store in San Francisco (max factor?), Tights: Macy's, Boots: UO
I picked up this little number at a boutique in San Francisco. For some reason, I had such a strong desire to pair this dress with my bright blue tights. So, when I checked the weather shortly after I woke up to see rainy (boo!) and 76 (yay!), I knew I couldn't miss my opportunity.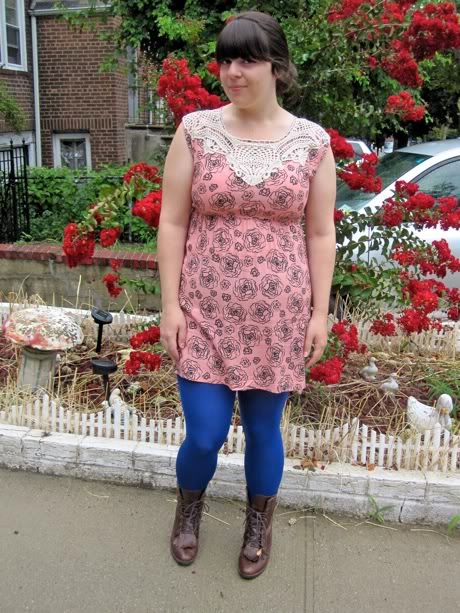 So, I took these pictures in front of my house since it was rainy and I didn't want to trek too far. And while they look like normal pictures, I realized that when you look closely, you can see the plethora of strange items my dad's purchased over the years to adorn the lawn. I figured I would label them for you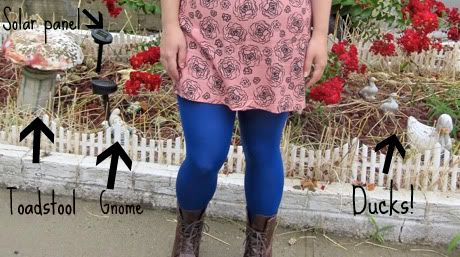 It's pretty ridiculous, but I guess our lawn has....a sense of character, that other lawns just don't have!
Also,
don't forget to enter my giveaway!
The contest ends monday, so be sure to enter in the post below!
Until tomorrow,
Nicole :)