Sorry for not updating yesterday. It was just one of those days. You know the kind. The kind where you find out you gained 6 (now five, WOOH) pounds on vacation and absolutely nothing looks good on what you are convinced is a bloated whale body. And the kind where you have to recount the details of your first car accident over and over to insurance companies to the point where you want to chuck the phone out of the window. The kind where nothing goes exceptionally wrong but a bunch of minor things do and it just puts you in a bad mood. You know, those kind. I did take photos, but like I said, whale body. So I figure I'll save them for another day. Anyway, on to better and brighter things, like today's outfit!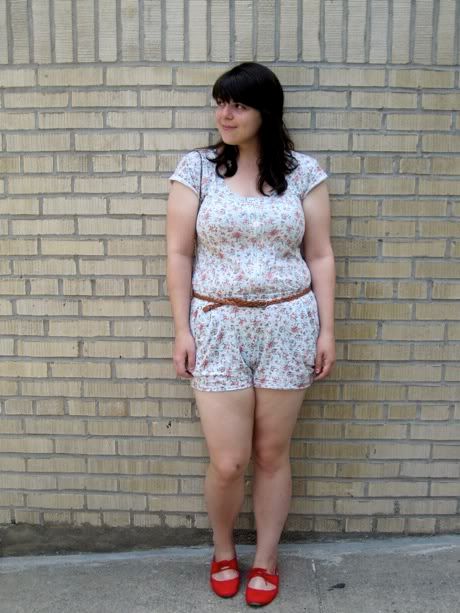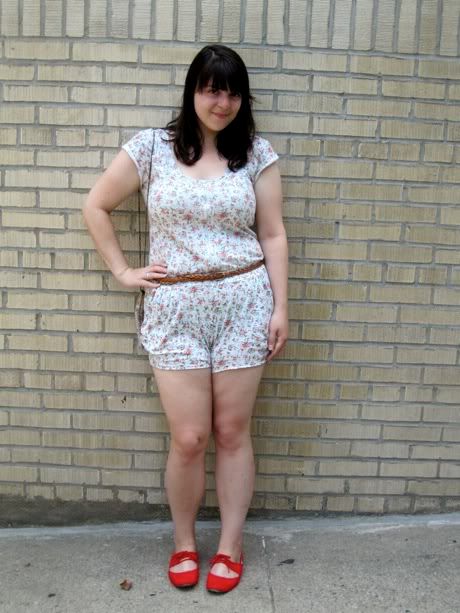 So, here is my romper in all its rompy glory. It's about, oh I don't know, one million degrees and humid here in New York and I'm pretty sure my romper is one of my lightest weight, most comfortable articles of clothing. So, I decided to wear it, and paired it with some red flats to make the colors pop a bit.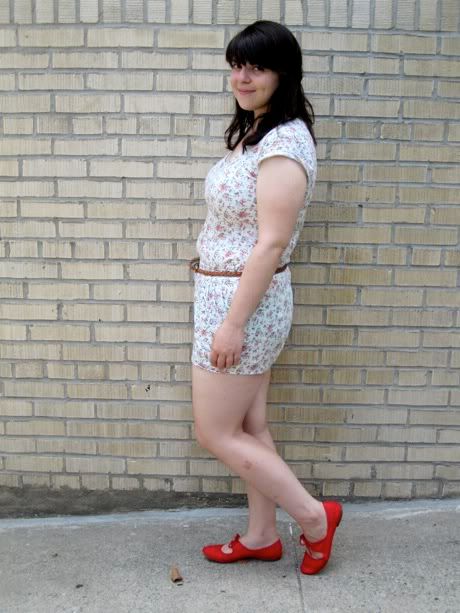 My mom took my photos today. While she was taking them, after each shot she would make this face that was an uncomfortable combination of amused and disgusted. So I said, "Mom, you're making me feel ugly." So she says, "You're not ugly. It's just...you look like...a big...baby!" And she laughed and I pouted. And she proceeded to take a picture of my pouty/enraged self.
In some exciting (for me) news, my sister has hired me as her personal shopper and stylist! I get to buy her clothes and put together outfits with things she already has. And she's even paying me a bit! I am so excited to begin. Maybe I'll even start a sister feature and showcase some things I put together for her.
Until tomorrow,
Nicole :)