So, my emotions have been absolutely running amok all over my brain lately. Seriously, it's ridiculous. From feeling mopey about the people in the car accident, to wanting to cry over miranda cosgrove songs (I know. I have no idea. "Kissin' You" should not evoke any strong emotion other than disgust, but alas), to fears about my ability to write better poetry than a five year old, to love confusion, my head is a puddle of mucky, teenage-girl water at the moment. So, in an effort to clear my mind, my mom and I had a day out and went to paint pottery! Seriously, painting pottery is really relaxing for me and I love to be creative in any way possible. I picked out a mug to paint and immediately knew what I wanted on it...
One side has a mustache (that should line up swimmingly with my nose) and the other has two little birds. I think it's a pretty good representation of me: pretty girly, but with a strong affinity for mustaches. Now, my outfit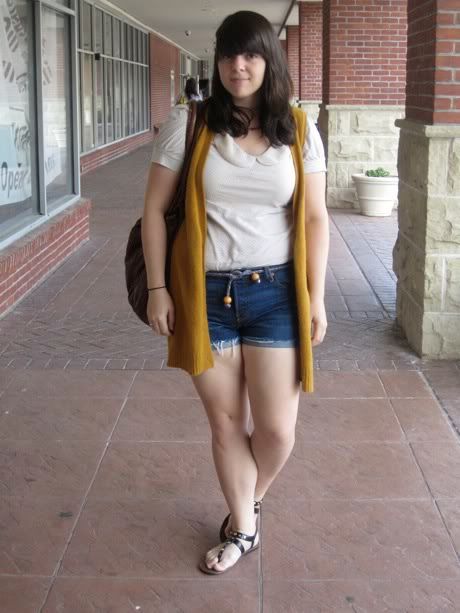 Top: UO, Shorts: Levi's, Sandals: Nordstrom, Vest: Delias, Belt: Thrifted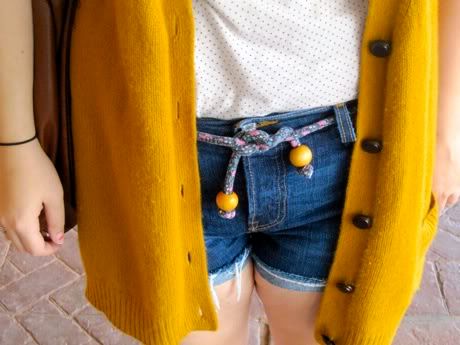 I've been thinking about something lately that I wanted to throw out to you guys. I'm a bit leery about bringing it up because I feel like it's a weird thought. Do you ever feel like you could really love someone if you got to know them really well, got to spend more time with them, or just speak more freely with them? I've been thinking about this a bit lately, and I'm not sure if it makes sense. I guess it's like, you know someone great, but you want to know them better, or more. And something tells you that if you could just have a real, heartfelt talk, something great could happen. Maybe this is just me, and I'm okay with that, but I was just curious about what you all thought.
Thanks for reading, you guys are the best :)
-Nicole