Thank you all so much for your encouragement and for sharing your own stories on yesterday's post. It really helped so much. I'm sorry for being such a debbie-downer, but fear not! Today is a new day, and I'm trying to have a better outlook :)
Anyway, today was my first day of work as my sister's personal shopper! And let me tell you, it was exhausting (but wonderful)! I tried everything on, making sure that the clothes had a good shape that would fit her body type and that they would fit (she's about a size bigger than me, so I used my best judgement). I had a lot of fun with it, actually! I love putting outfits together for myself, but putting together a wardrobe for my older sister, who works as a lawyer and needed not only casual clothes but also a work wardrobe, is a new challenge that I'm enjoying tackling. I think I'm going to meet up with her Friday to help her put some outfits together so maybe I'll even do a sister outfit post :)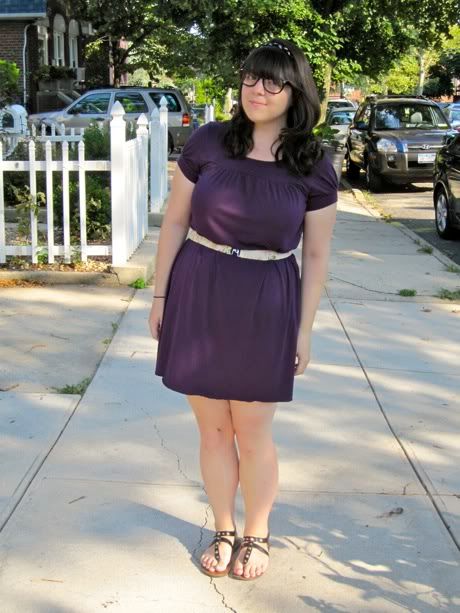 Dress: JCPenney, Sandals: Nordstrom, Belt: Another dress Headband: Forever 21

I definitely chose comfort and ease over fashion today. I find that I have the most difficulty putting an outfit together for shopping than any other occasion, ironically. I want to wear something easy for trying on clothes, but not sloppy, and my usual shirt tucked into a skirt with a belt and maybe a sweater isn't the easiest thing to take off and put on over and over in fitting rooms.




And now, what you've all been waiting for! I picked a winner for my headband giveaway!
And the winner is...






Chloe from Dirt on Your New Shoes!!!



A big thanks to everyone who entered. It means so much to me that you support my little ol' blog. And Chloe, I'll email you shortly!
Until tomorrow,
Nicole