So, when you guys will be reading this, I'll be off in Cape Cod! I don't have any internet access, so I decided to make a post before I left to put up (via my handy internet ready phone) while I'm away. As I mentioned in the last post I got a haircut! I decided Wednesday that I really needed some change, and for some reason a new hair cut seemed like a good first step. So, on Friday I got a lot of length cut off...
Ta da! So, it's shorter but I really like it! Half of me feels way more put together, and half of me feels like a five year old because I had a really similar hair cut when I was younger, but it was much more... awful back then than it is now. I keep forgetting it's short though! I'll run my hand through it and then there just won't be anymore hair. I probably sound like a weird-o, but it's true! Anyway, I like how it turned out and I think I'm going to keep it like this for a long time :)
Romper, as top: Zara, Skirt: UO, Belt: Target, Shoes: Steve Madden, Necklace: Buffalo Exchange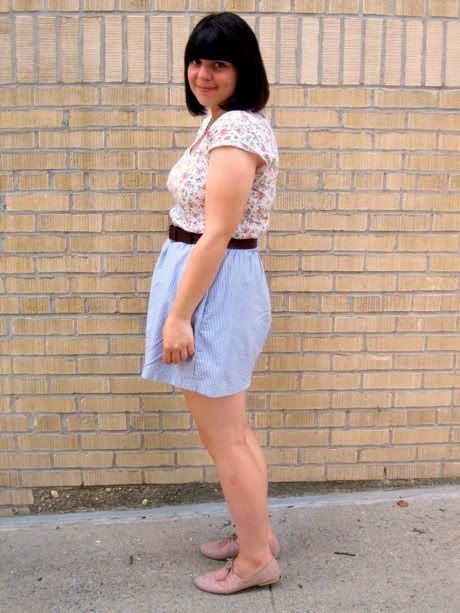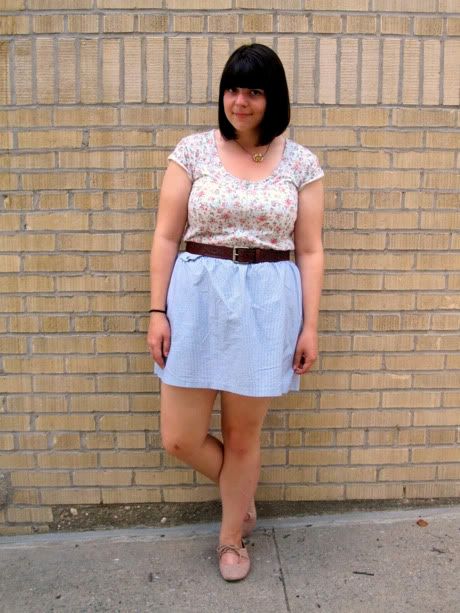 I hope you all have a great week, and I can't wait to catch up with all of your lovely blogs next weekend.
-Nicole