Oh goodness. Today's been a bit disappointing. I found out what insurance is doing with my car, and it's not the best it could have been, but I guess it's not the worst either. The money doesn't matter to me, nor does a company paying for my car getting fixed. It's just the people and the lies that bother me the most.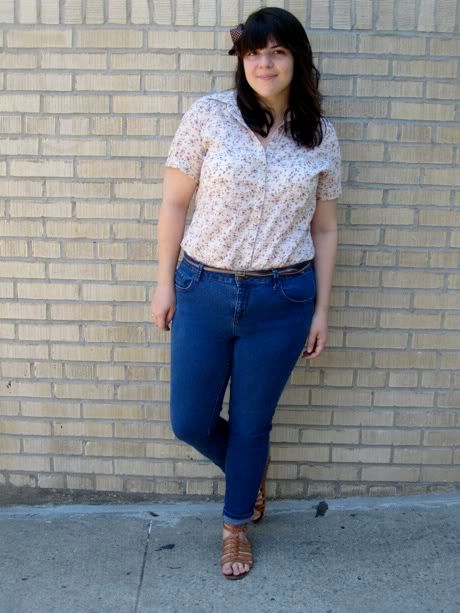 Shirt: Nordstrom Rack, Jeans: UO, Sandals: Steve Madden, Belt: other shorts
I've been thinking a lot lately about people and why some people are "good" and some "bad." The reason my car damages aren't getting paid for in full is because the other person chose to lie about what happened and say that I was the bad driver. When I got upset, my mom said to me "That's what happens with car accidents. You'll very rarely find someone willing to take responsibility for what they did." I feel like my trust in people to do the right thing is waning more and more. When I responded to my mom that I would have taken responsibility. She just said "Well, that's you."
If I had to name one of my biggest character flaws, I would certainly say that I'm too sensitive. People yell at me for it all the time, tell me to lighten up, and that there's nothing I can do about whatever I'm upset about. This is one of those times. Contrary to what everyone in my house currently thinks, I'm not upset about insurance. I'm upset about people being to self-interested to take responsibility and lighten someone else's load.
Sorry this post is a bit of a downer, but I really wanted to get all of this out and try to put it behind me. I appreciate you reading <3
Also,
my headband giveaway ends tonight,
so if you haven't entered yet there are a few hours left.
Until tomorrow,
Nicole <3