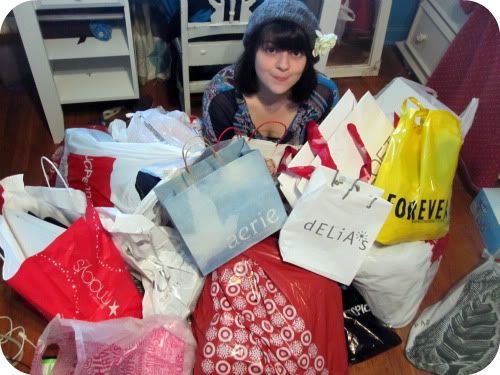 Hello! As you can very well see, I did a whole mess of shopping today. The endeavor started when I woke up at 2:30, we were in the car at 3:15, and at Target before four! Yes, I've always doubted my sanity. I actually didn't pick up very many things for myself while shopping. In the spirit of giving, I got mostly gifts for other people. People like
YOU!
As a thank you to my wonderful readers, it's Black Friday Giveaway time!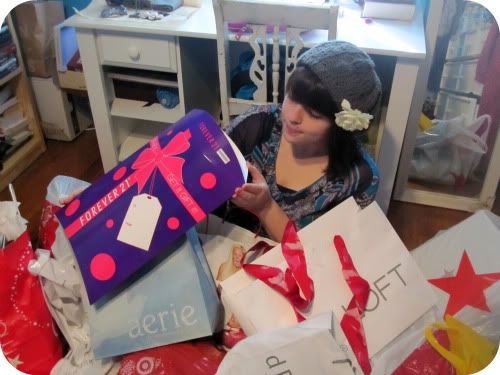 What could it be?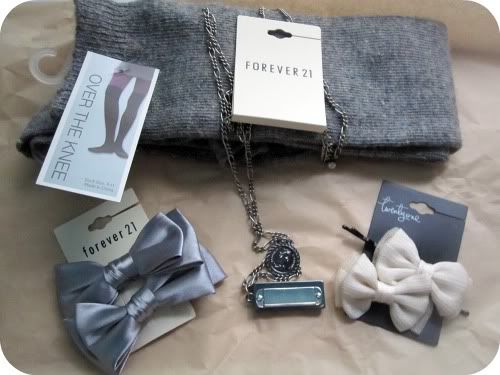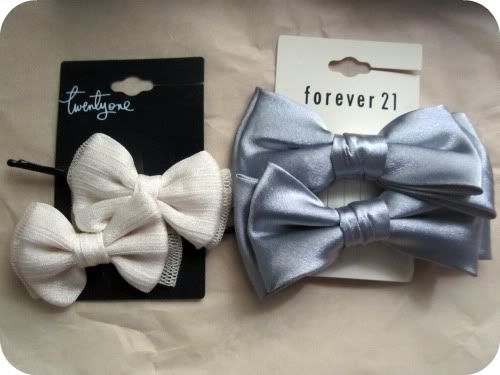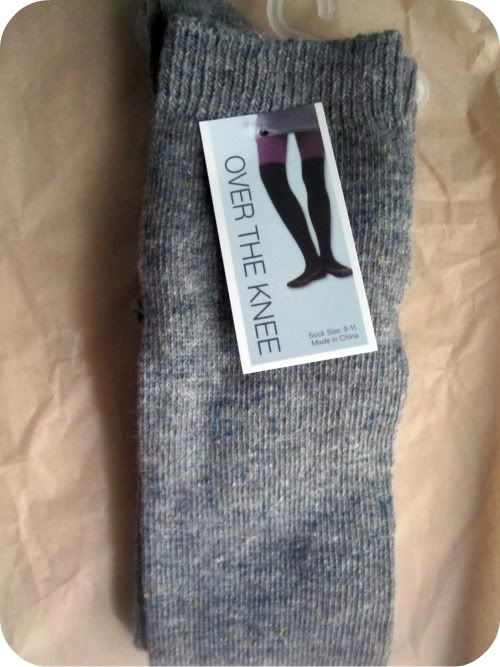 I couldn't wait until next week to start this giveaway! I'm giving away two sets of hair bows, a harmonica necklace (both from forever 21) and a pair of grey over the knee socks from Delia's. To enter:
1. Follow my blog and let me know how you follow (blog lovin or google friend connect)
2. Let me know your favorite thing about Christmas in your comment
I'm so excited! This will be open until next Tuesday night, and I'll pick the winner Wednesday or Thursday! You have all been so great to me, and I can't wait to give back :)
Have a lovely weekend!
Nicole