So, it seems that summer decided to have one last hurrah before letting autumn take over. It was kind of funny. I've been dressing overly warm since September began, but today I dressed weather-correct, while my whole campus was consumed with jackets, sweaters, and boots. Instead, I vouched for my new skirt, since the color was just so bright, and a floral top.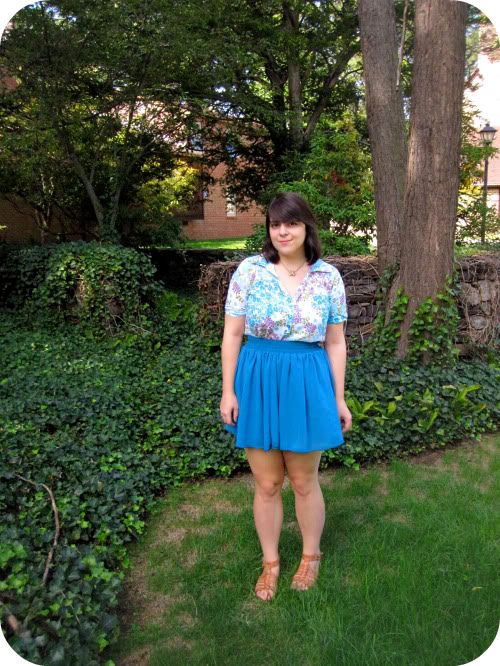 Skirt: American Apparel, Top: Delia's, Sandals: Steve Madden
This week's been rough. School's kind of suddenly picked up, and I'm scrambling to get grounded again. I've got a paper due next week on the Iliad, and I'm at a total loss. Like, nearly frightened at a loss. I know I'll get something done, but the class is just so intense and frankly, I've been feeling like a bit of an incompetent idiot. And today, I had my first poetry critique and it didn't go so well. It's not so much fun to have confidence in something and hear people tell you completely valid reasons as to why what you've written isn't as good as you thought. But I suppose that's the critique process. Blah!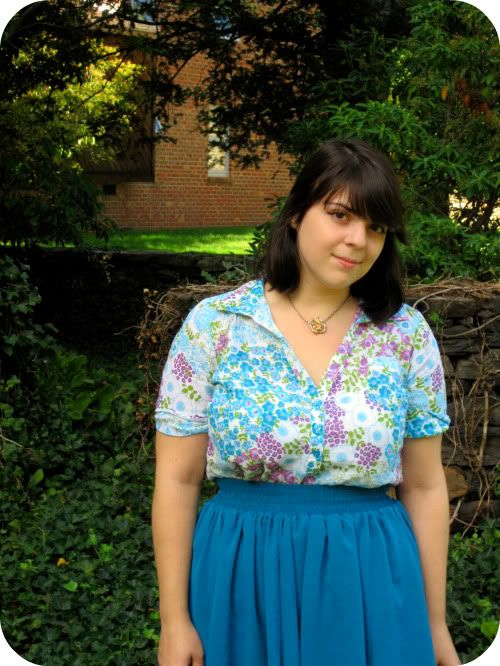 Sorry I'm updating a bit late tonight. I've been a bit swamped with work tonight. I hope you're all doing well, and being happy!
Until tomorrow,
Nicole :)