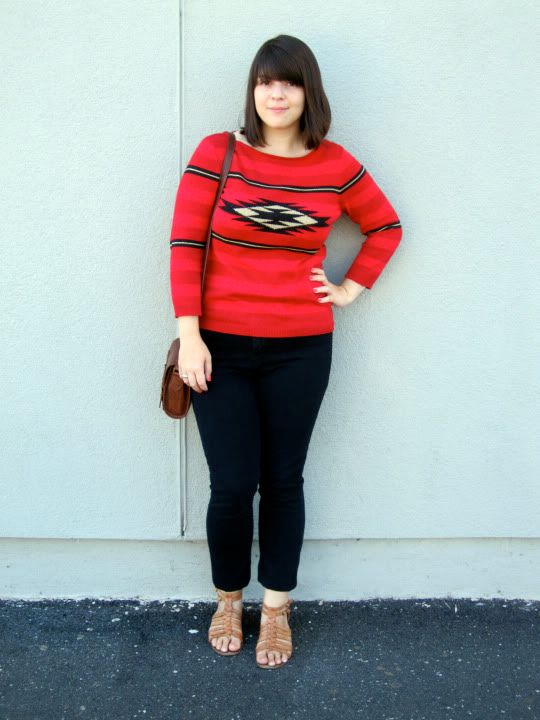 Hello! I'm currently lounging in my school's library, writing this post. I just had my first class of the year, and it went alright. The content was interesting and the teacher's great, I just find myself a bit overwhelmed. There are a lot of...strong personalities in my class. People practically erupting with ingenious, and sometimes ridiculous, answers and ideas. I've always been shy and quiet, and I've always been called out on my lack of participation in classes. While most teachers realize it's just that I'm quiet, and not that I'm clueless or zoning out, it's always been an issue of mine.
Sweater: JCPenney, Shoes: Steve Madden, Jeans and purse: UO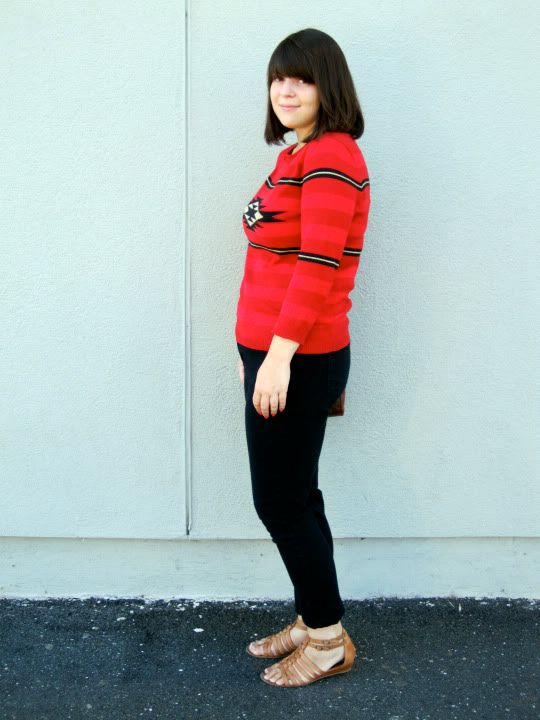 Anyway, if you didn't realize, this is my beautifully ugly sweater I hyped up a few posts ago (the one that looks like a bad log cabin carpet)! But seriously, I don't know why I was drawn to this sweater, but I was, and I really like it. It's comfy and strange and not too heavy which means, though I admit I was pushing it, that I can wear it in seventy degree temperatures. Yay!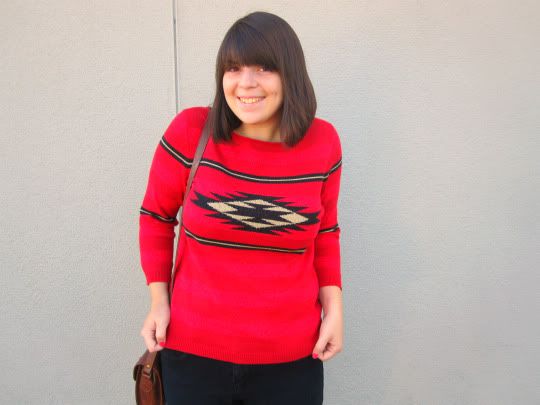 Also, I just wanted to mention that I decided that I am going to try and make the Renegade Blogger Meetup on Friday, despite my shyness/ trepidation about meeting so many amazing girls. So if you're going, I can't wait to meet you!
Well, I should go do some actual work before my next class (boo!)
Until tomorrow,
Nicole