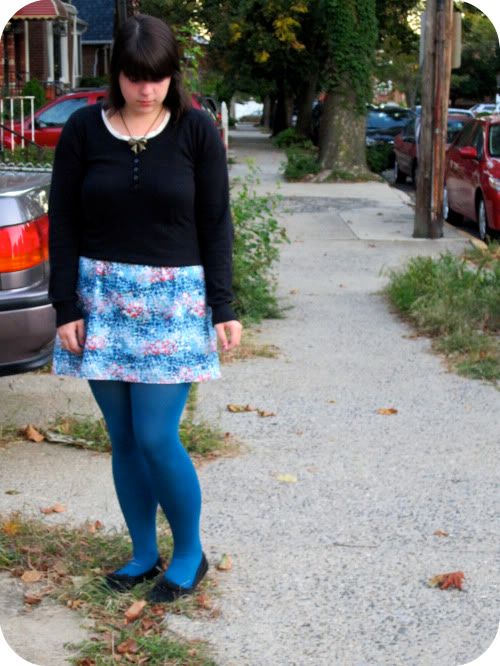 So, I start nearly every Tuesday and Thursday, once I get to school, complaining to my friend Charlotte about how awful everyone drives during rush hour (I hit morning and night traffic). Today was possibly the worst yet. The drive home was seriously awful. A kid ran into the street, two cars almost hit me, and on top of rush hour traffic there were
three
accidents on the highway. I got home and just started crying because I was so overwhelmed by all of it. I wasn't going to take any pictures today since I was upset and exhausted, but I thought it might make me feel better to do so.
Dress: Thrifted, Sweater: Thrifted, Tights: Macy's, Shoes: Mom's, Necklace: JCPenney
So, once I got home I checked my email and was really excited to see an email from Modcloth. Turns out,
they featured me on their blog today
! I was so so excited, and this news certainly made me feel better :)
Well, I have some work to do so I suppose I should get to that!
Until tomorrow,
Nicole