Hello! This weekend was a pretty lazy one after Friday. I was feeling a bit under the weather, still am, but better at least! Yesterday, Zak and I went to go see Going the Distance. It was pretty good, a little too profane for my liking, but it had some really funny parts. And Jason Sudeikis, who is my favorite.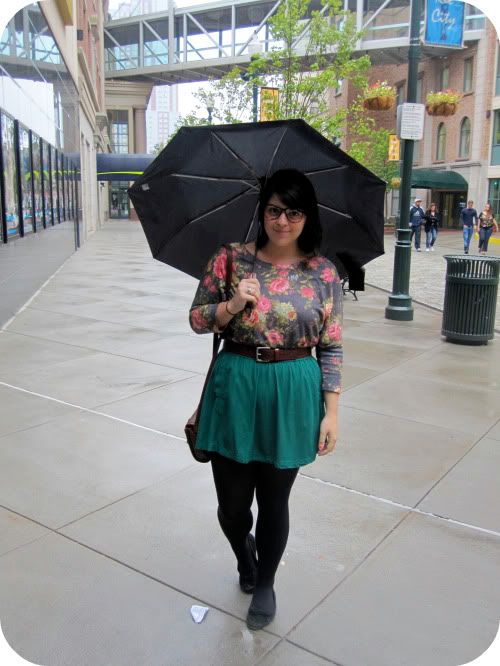 Top: Delia's, Skirt: UO, Shoes: Mom's, Belt: Target, Tights: Macy's
It was so chilly and rainy yesterday (my most favorite weather to dress up in), so I went straight for my tights and super cozy crop top.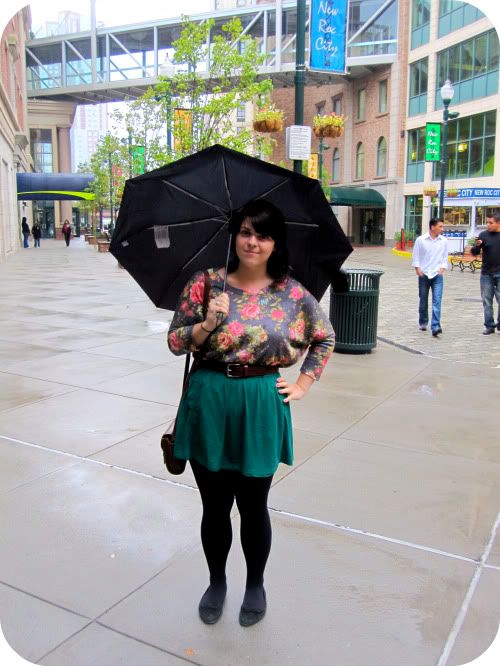 I'm sorry I have hardly anything to say. Or, rather, I think I have too much to say that I don't want to take out on here. I've been doing a lot of work and questioning myself a lot lately about a lot of things, mainly my writing and capabilities. I'm questioning the decision I made in high school to focus on English for my future, wondering if it's the right choice. I'm probably over thinking things but I just can't help it. I like certainty and I like security, so these things are getting to me quite a bit.
Anyway, I hope you all had great weekends <3
Until tomorrow,
Nicole