So, how well am I hiding the fact that I'm completely ready for fall weather? Not well at all? Yeah, that's what I thought you guys would say. But seriously, my summer outfit ideas are simply all gone. I keep thinking of outfits I would love to put together and wear, but the whole ninety degree weather thing makes it kind of impossible.
Skirt/dress: Target, Top: H&M, Shoes: Steve Madden, Belt: Target
This skirt is actually a dress, and this dress actually has two holes in it. Yeah, I don't wear it all that much but I've been trying to take some pieces I hardly wear and come up with new ways to wear them. Also, I went to the salvation army today! I picked up three dresses that I'm excited to alter a bit and wear very soon!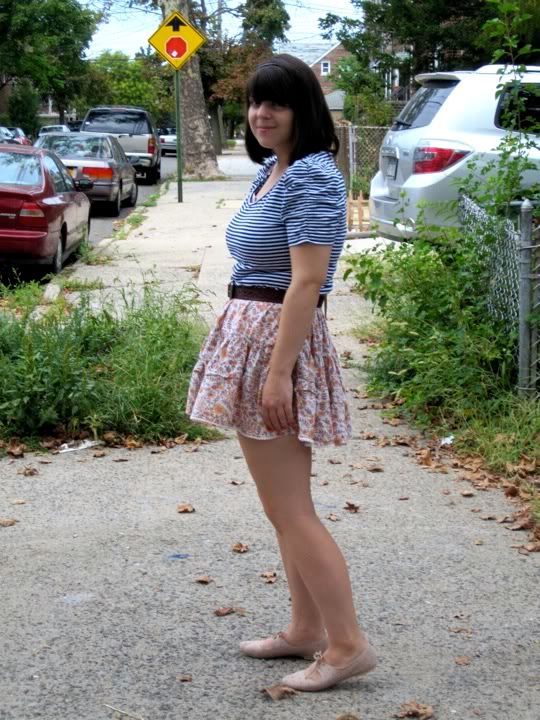 By the way, are any of you going to the
renegade blogger meetup
on friday? Since I live in new york city, I was debating about going, but I'm kind of intimidated! I just wanted to know if any of you lovely ladies were planning on going.
Well, I'm off to panic for a few more hours. I'll find out around midnight if I got the classes I wanted. If not, it's back to school tomorrow for more interviews. WOOH. I hope you all have lovely weekends!
-Nicole