Finally! I woke up today to sixty degree temperatures and cloudy skies. I guess the weather heard my request yesterday for fall, because it seems to be here! This morning, when I was walking to class I could hear leaves rustling and even stepped on a crunchy leaf. Huh what?! Where did that come from? Yesterday was 88 degrees! But I'm certainly not complaining. It was so nice to put on some more fall appropriate clothes. And, good news, it's going to be in the sixties/low seventies all week here, so it seems like fall is here to stay!
Top: Delia's, Jeans: UO, Belt: Dad's, Moccasins: Minnetonka, Bow: Claire's
Today, Zak was on campus so we went to go take some outfit pictures. I was trying to figure out a nice, but fairly secluded, spot to take photos, when he piped up that he knew a nice spot he had found a while ago. He was so right! He led me to this little gate in an archway overgrown with ivy, down some gravel steps and voi la! It was such a cool little spot, with tons of grass, trees, and ivy (not to mention a lack of people). It was so much fun to explore! I have to say, my campus really has some lovely little surprises.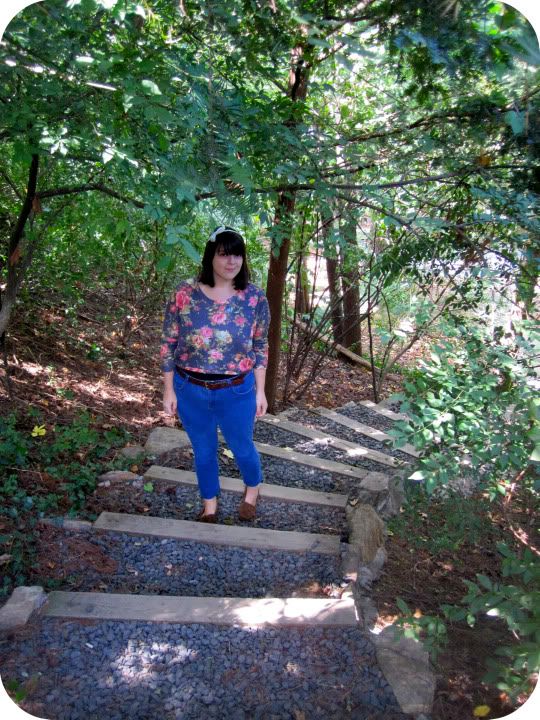 I know I've been saying this a lot this week, but I'm really excited to meet some of you, my most favorite bloggers, this weekend! You all seem so lovely! Also, a few months ago I was debating whether or not I even wanted to start a blog, and now I'm so very happy I did because of all of you lovely bloggers :)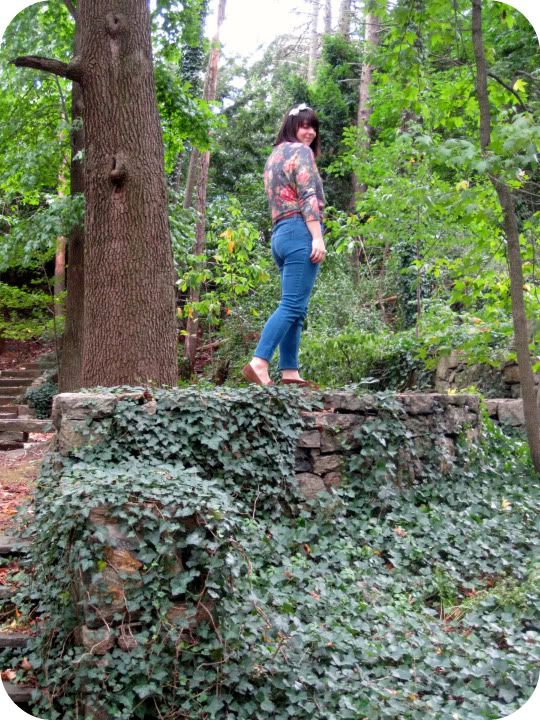 Until tomorrow,
Nicole :)