So, yesterday I had the incredible opportunity to meet some of my favorite bloggers and some new ones as well at the Renegade Blogger Meetup! It was such a nice day and, while I struggled a bit to find Sheep Meadow, it was a wonderful time. Everyone was incredibly nice and welcoming. I am a bit (okay, a WHOLE LOT) on the shy side, especially in large groups of people I don't know well, but I ended up talking to a lot of the girls there even so. I do have to say it was a little strange meeting all of these girls I've only seen on blogs, but it was a really wonderful time. I'm feeling a bit under the weather today, though, so I'll just leave you with some pictures (I hardly took any, I'm horrible)!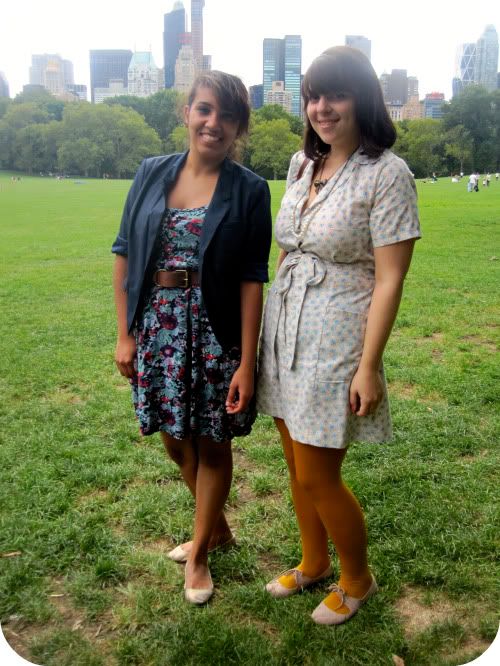 with Yaneldys of Out of Season Face! It was so cool to meet another Bronx blogger!
with Jessica of What I Wore
with Erin of Calivintage and Rebecca of The Clothes Horse
with Tieka of Selective Potential, Elizabeth of Delightfully Tacky, and Annie of Time Enough for Drums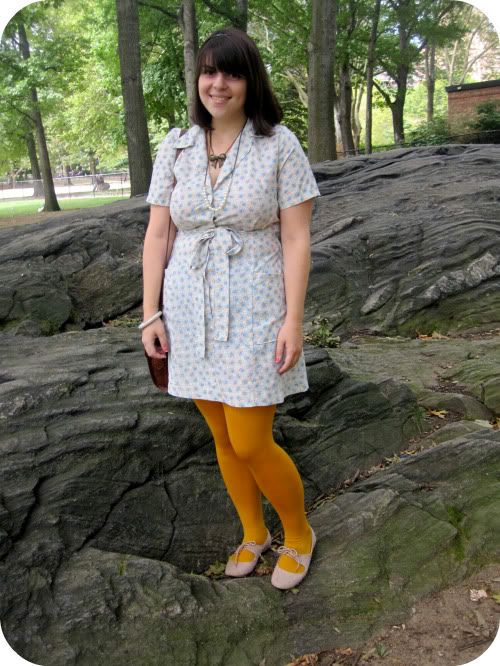 And, of course, an outfit photo :)
Dress: Thrifted, Tights: Macy's, Shoes: Steve Madden, Bag: UO
I cannot say enough how lovely it was to meet all of these bloggers. All of these ladies were so friendly and gave some great advice!
Well, I'm off to drink tea and watch cliche crime dramas. Hope you're all having great weekends!
-Nicole