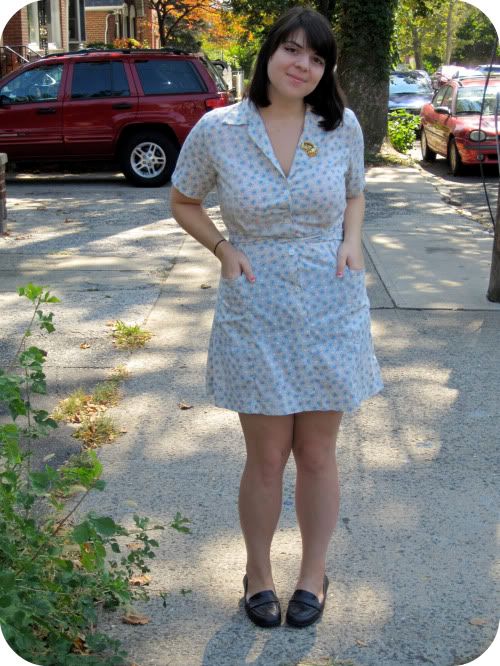 My goodness! It's only Wednesday, but I'm exhausted from this week for some reason. Maybe it's all this Iliad reading I've been doing. Don't get me wrong, I'm a complete fan of literature and find it fascinating that I'm able to read something that was written so long ago that still has resonance today, but it's dense and a lot to take in at once. Anyway, I'm going end my complaining right here. Instead, I'll talk about my dress. I'm extremely fascinated by chance and how particular things (and more so, people) end up in your life when there are so many things that could prevent your meeting. This dress is one of those things. I found it at a Salvation Army store. It happened to be cute and it happened to fit me. There was only one there, and someone else could have purchased it. Or it could have been a smaller size. Or someone could have decided they wanted to hold onto it for a little bit longer and I would never have found it! Oh, I'm over thinking this, as I so often do, but I think it's fascinating.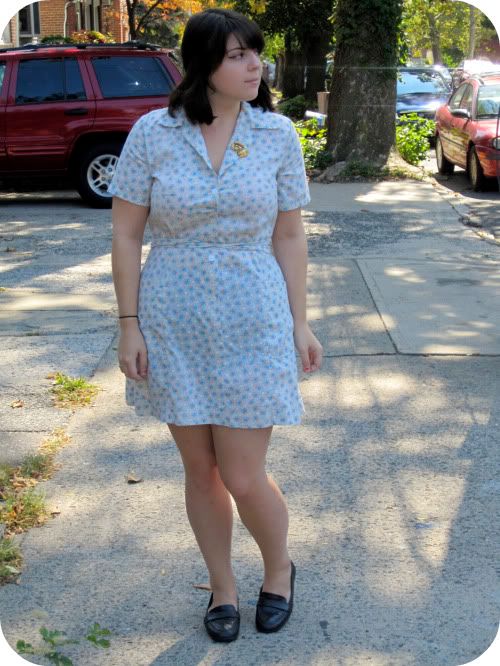 Dress: Salvation Army, Shoes: Mom's, Brooch: Gift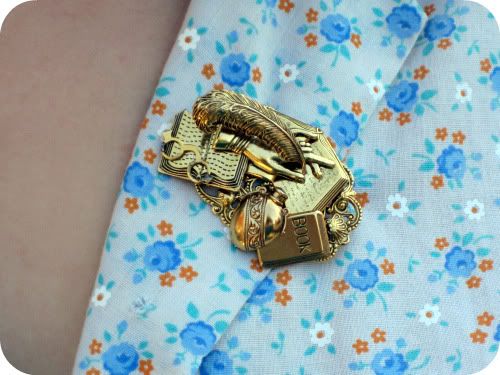 Do you ever have those moments when you feel like you're exactly where you should be in every way? I have those moments rarely, and they're certainly fleeting. But yesterday, I was walking around campus, heading from a meeting to the library and I just felt...correct. I've been receiving validation on a few things I care deeply for lately, validation I don't often receive but so badly desire, and it hit me at that moment that things are right. It was just a moment, out of nowhere, and since then I've gone back to my normal, uncertain state, but I look forward to that next moment where things just feel right. Do you guys ever feel this way?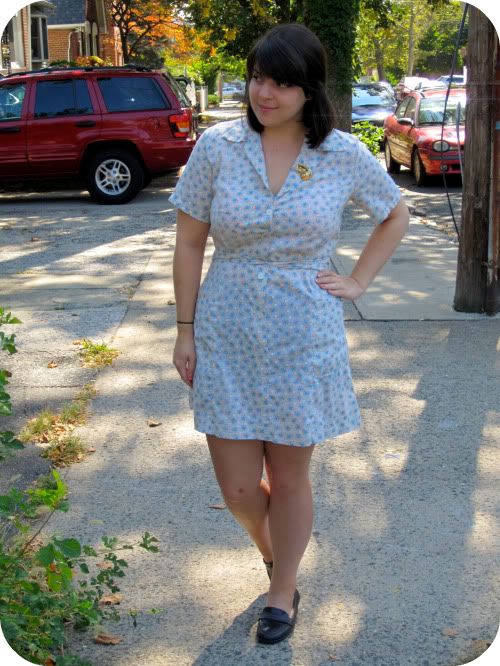 Hope you all are having lovely weeks so far! I'm looking forward to a night of new fall television (Law and Order: SVU premier tonight!) and maybe a little bit of work!
Until tomorrow,
Nicole