I love days like today. The ones where it rains all day without stopping. There's something so cozy about waking up to a dark and rainy day, and luckily I had the day off to just stay home, do some work, and wear a skirt made of sweater material. I really love this skirt, but I can only wear it when it's colder out since it's knitted, so I wanted to take advantage of the cool drizzly weather and wear it!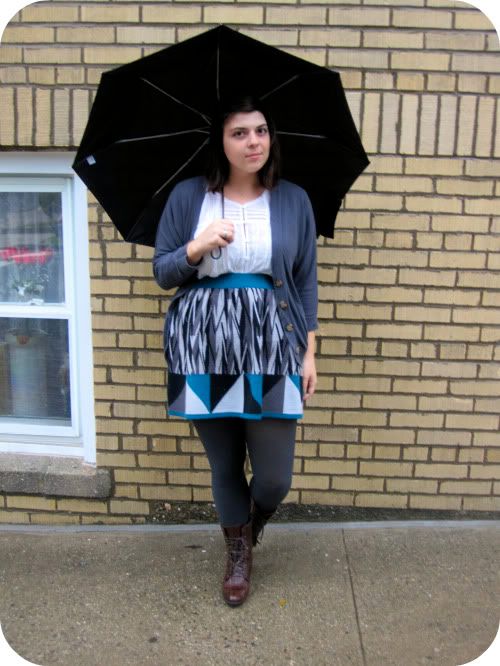 Skirt, Sweater, Boots: Urban Outfitters, Shirt: Delia's, Tights: Macy's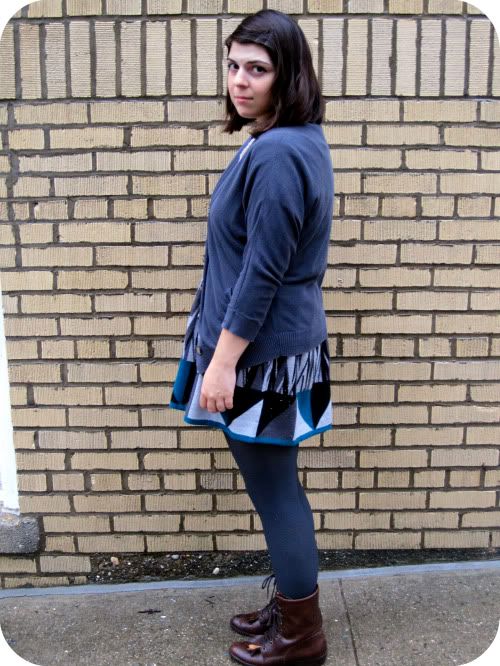 Considering the title of this post, I think this would be a good time to mention how much I LOVE the movie
Singin In the Rain
. I got it from netflix months ago and never watched it until a few weeks ago. Seriously, it is now one of my favorite movies. It's ridiculously funny and the songs are great and Gene Kelly is adorable. I highly recommend it if you haven't seen it and like classic movies. Do you have a classic movie that you really adore?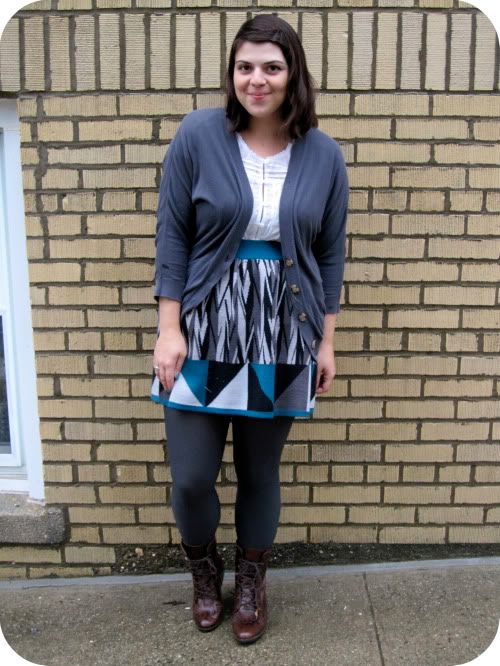 Well, I hope you are all having lovely starts to the week!
Until tomorrow,
Nicole