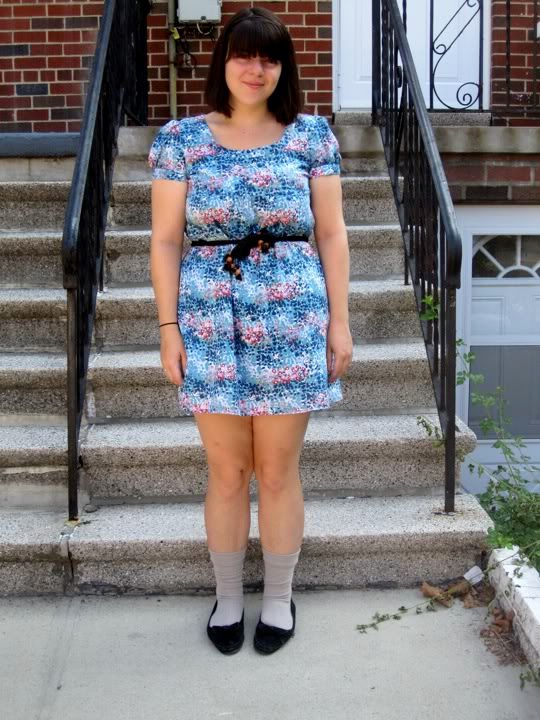 This morning when I walked downstairs and handed my mother my camera as a sleepy request to take my pictures, she took one look at me, laughed, and started to repeat in a sing song voice "little socks! little socks! little socks!". I cast her a sharp glare, and she just said "You're wearing little socks!". Oh goodness.
Dress: Thirfted, Socks: Target, Shoes: Mom's, Belt: Grandma's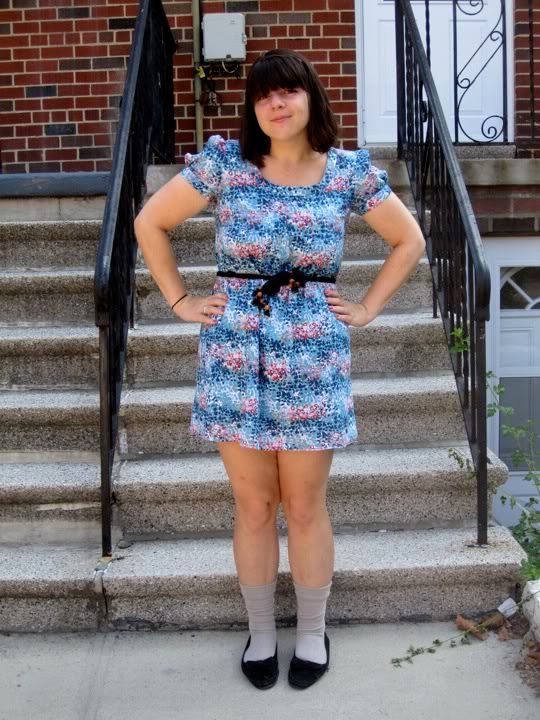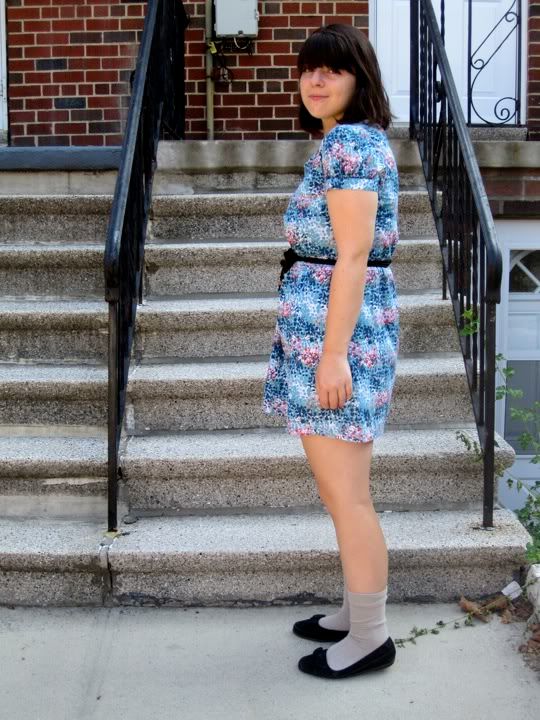 Ankle socks are one of those trends that I've just been so hesitant to try. They look so lovely on so many girls, but sometimes I think they look just so silly on me. I knew I wanted to try some ankle socks with this dress though. I wear it so often, and I wanted to add something to it. Hence, the socks. I actually think they look alright, so much so that I went both to school and the mall wearing them. I'm happy I pushed myself out of my comfort zone, because I think it ended up looking pretty nice.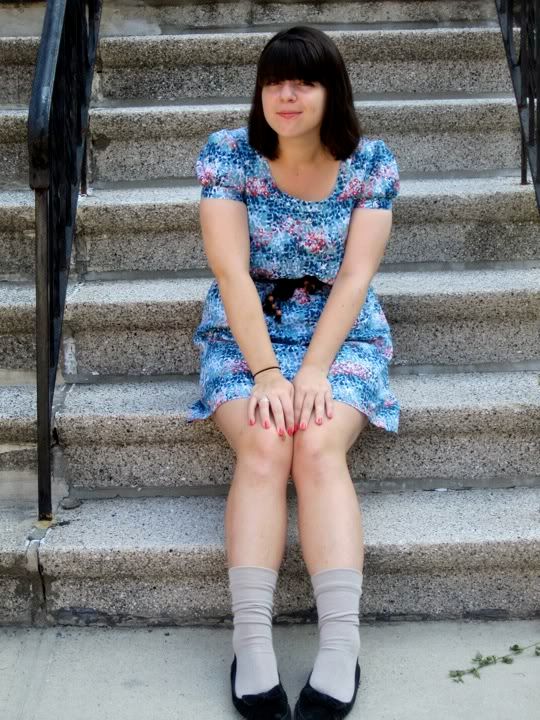 So, I went to the mall today and, shockingly, only walked away with two pairs of tights (in teal and mustard!) that I'm excited to wear once it stops being a million degrees out. I'm still on the hunt for some brown oxfords. I tried on a perfect pair in steve madden, but they were a bit pricey, so I'm going to keep looking.
I hope you're all doing well! :)
Until tomorrow,
Nicole