Hello! This is Kuleigh (pronounced Cully) from
Wolf-Like Shadow
! When Nicole asked me to do a guest post on her blog while she's off having fun in California, I was flattered, excited, and nervous all at the same time! I've never done a guest post for another blogger so I hope you all like this one. She asked that I come up with something based on the theme of inspiration. I'm an art history major so I immediately thought of Picasso.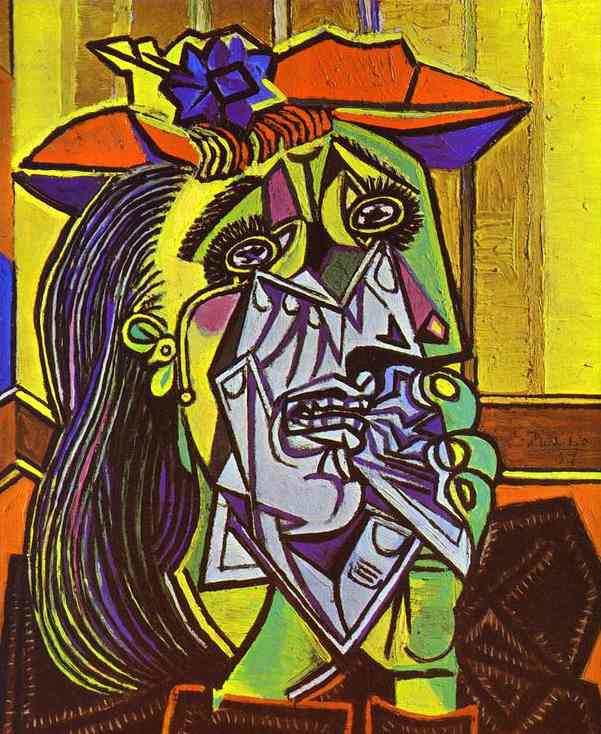 Picasso - Weeping Woman with Handkerchief - 1937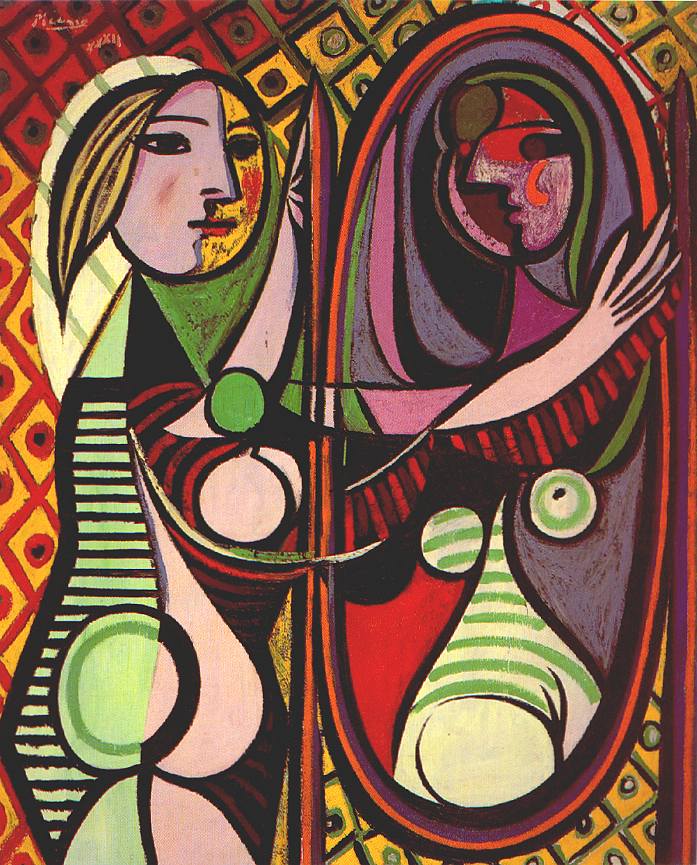 Picasso - Girl Before a Mirror - 1932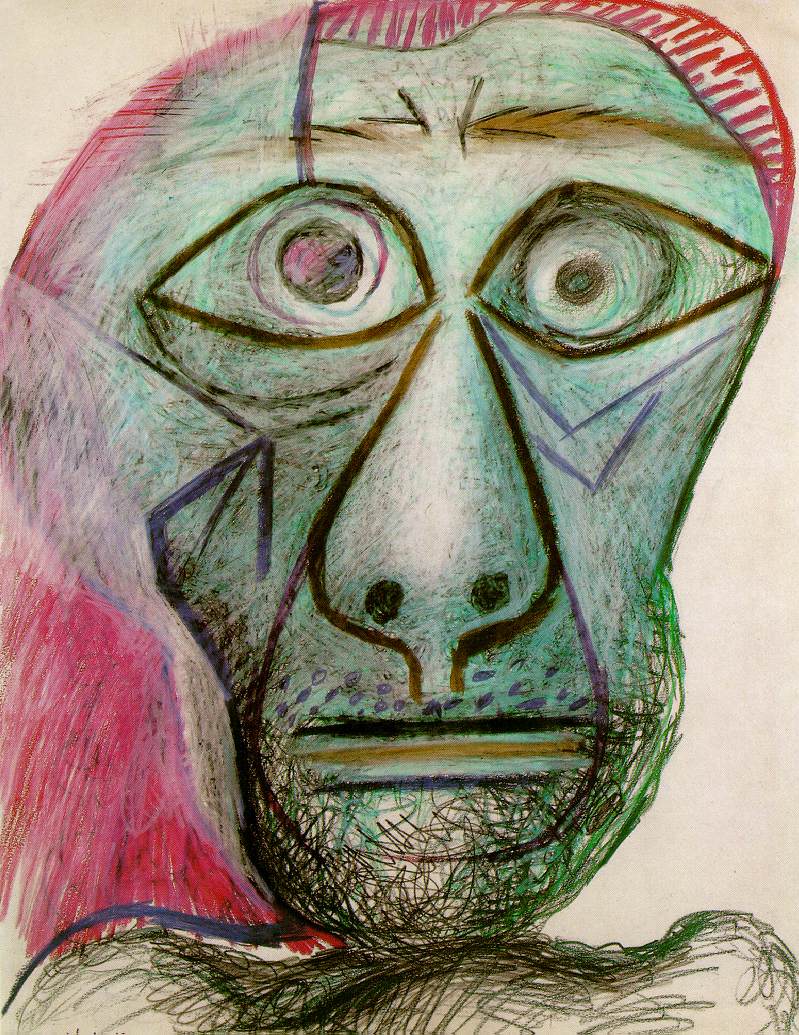 Picasso - Self Portrait - 1972
I love that Picasso's style was constantly changing and he wasn't afraid to try new things or incorporate inspiration from a wide variety of sources. This outfit is inspired by the bold colors, heavy brushstrokes, and geometric patterning that Picasso utilized in many of his paintings. I decided to go for this tribal print dress because Picasso collected tribal art and I thought the style trend was perfect for this inspiration post.
dress and shoes - F21, necklace - ? several years old