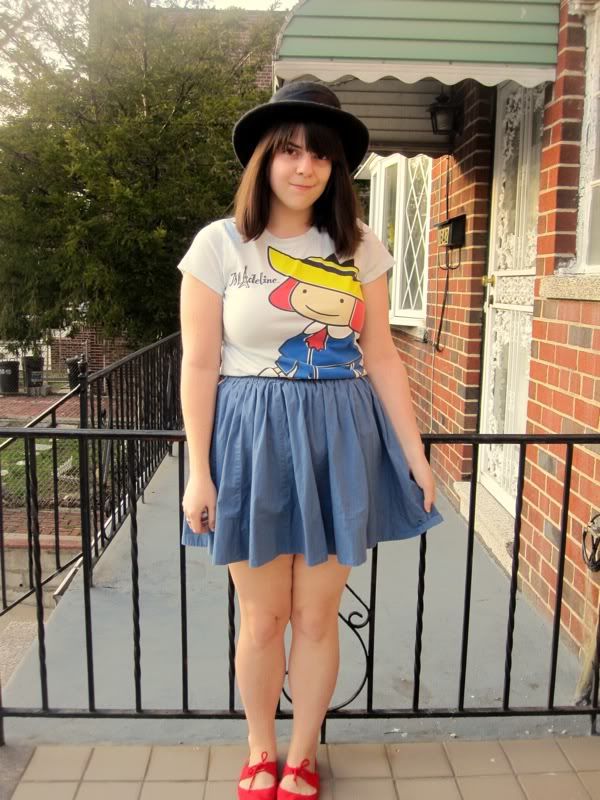 Hello there! So I just wanted to pop by here and do a quick post before the weekend. Since I didn't do all that much today except bake (delicious cinnamon rolls!), read (Othello!), and clean out my bunny's cage (smelly?) I didn't get too dolled up. These photos are from a few weeks ago. I'm not sure why I didn't post them. Probably because my feet are out of the frame in every picture and because the outfit was super simple. Back when I was cleaning out my tons of tee shirt drawers, I found this old Madeline tee shirt and immediately knew I had to wear it. Madeline was my FAVORITE show when I was a youngin'. I watched all the time, had a Madeline lunch box, and even dressed up as her one Halloween! What was your favorite childhood show?
Top: Delia's probably
Skirt: H&M
Shoes: Some shoe store in California
Hat: Modcloth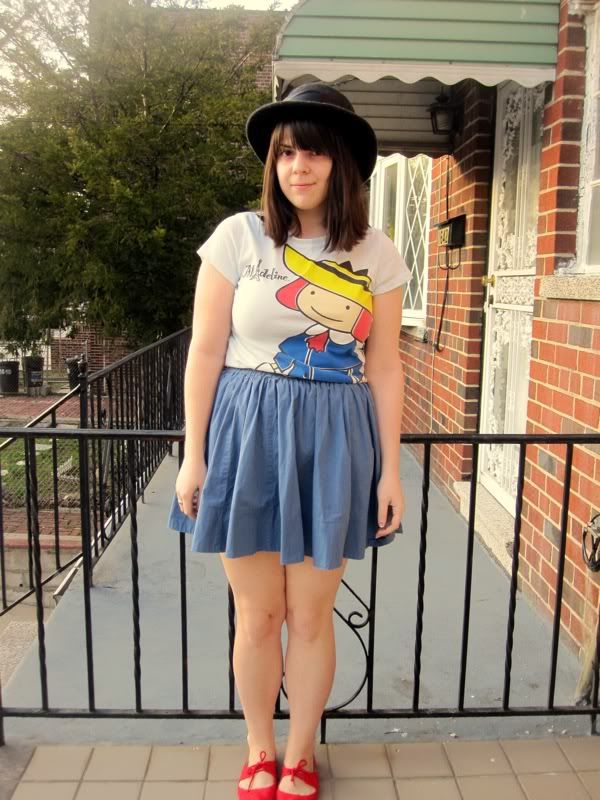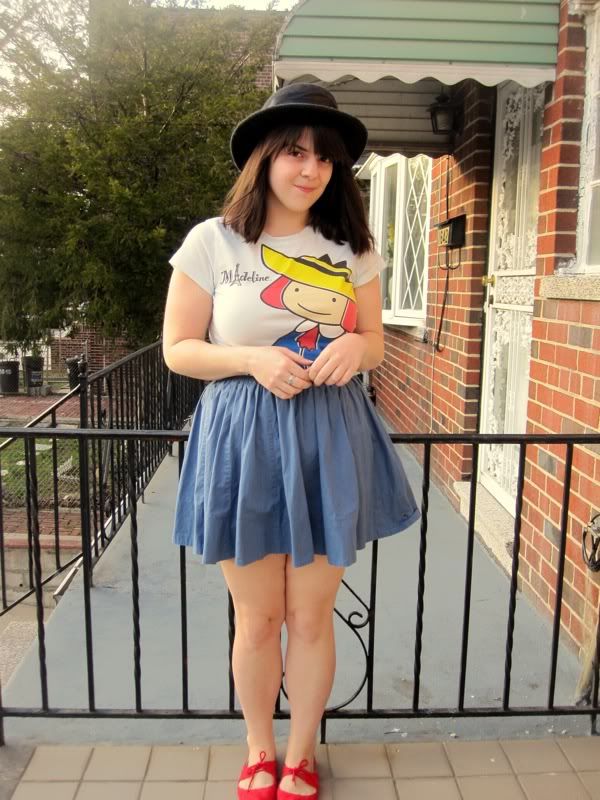 Have a lovely weekend!
Nicole