Hello there! So today was Poem In Your Pocket Day! Every year, this day is set aside for everyone to carry around a poem that they love and want to share with them for the day. I chose a poem by Emily Dickinson that starts with the line,
Will there really be a morning?
It's a poem that, whenever I think of it or hear it or read it, I get happy and thoughtful. It's such a wonderful little thing, like a lot of her poems. If you had to carry around a poem with you for a day, which would you pick? The poetry nerd in me is so very curious!
Anyway, the weather was wonderful today, but after Tuesday's tightsless mishap I decided to play it safe and keep my legs covered. I wanted to wear a dress, or so I thought, but I kept putting outfits involving shorts together in my mind this morning, so that idea clearly won! I'm bummed, though, since I tripped up the stairs, in front of a ton of people (and I think a person I semi-know asked if I was okay, but in a haze of embarrassment I didn't really know if he was talking to me/if I had fabricated his words, and now I feel TERRIBLE about potentially ignoring him), and scuffed my flats! Oh well, guess I'll just have to buy more shoes. Tragic, I know.
Top, Sweater, Trench: H&M
Shorts, Newly-scuffed kicks: Urban Outfitters
Tights: Hue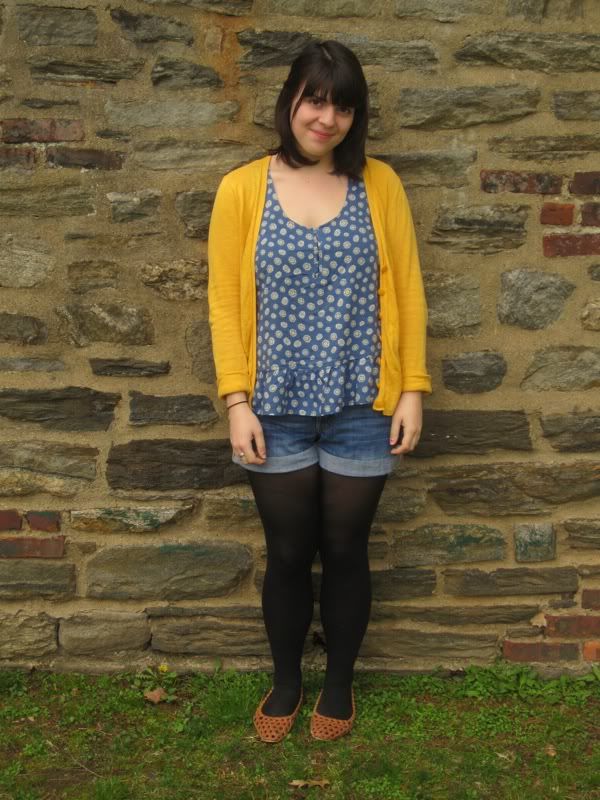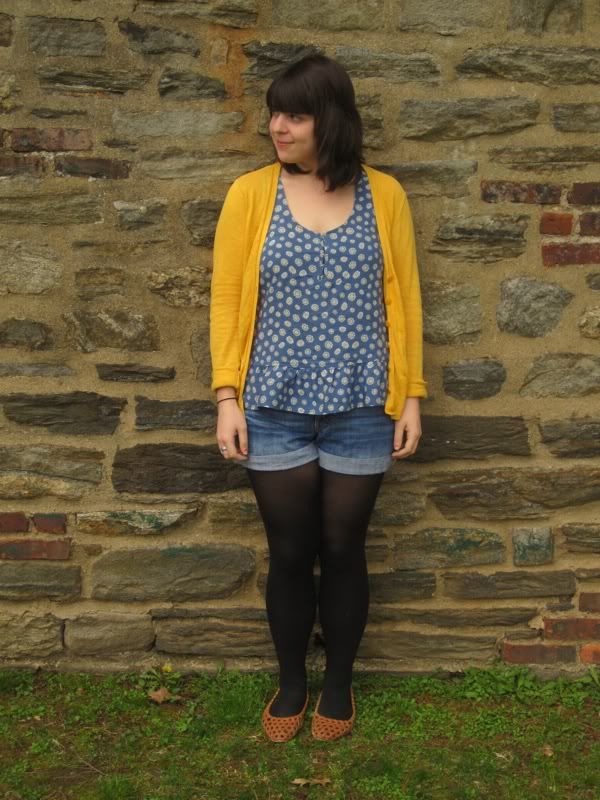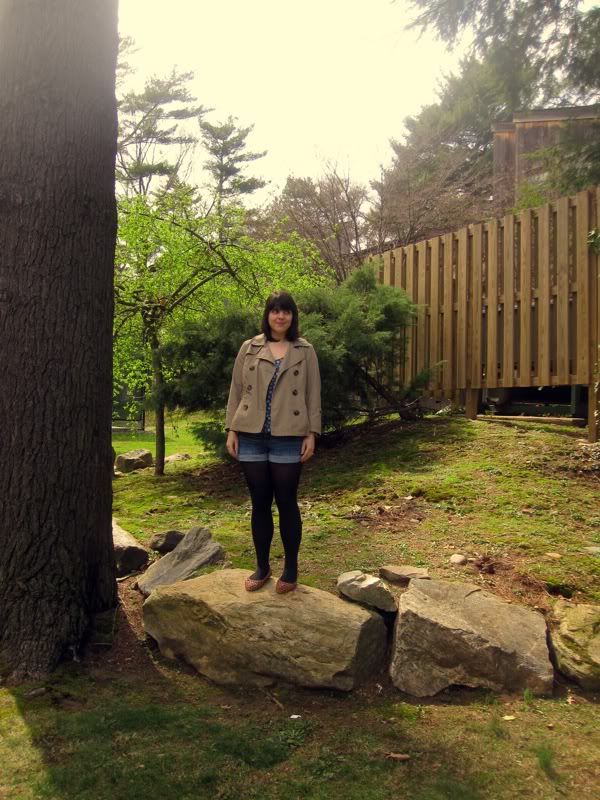 Also, on a completely related note, I hear it's fun to stay at the...


So, the story about this is I was trying out new weird poses and stuck my arms up in the air (hence, y). Then, Zak was all, "Now make an m!" And I, being the quick witted one that I am, immediately caught on, and this happened.
Until Tomorrow,
Nicole