Hello there! So, I'm happy to report that I spent today being quite lazy. I woke up, curled my hair, did some reading, then some more reading, and spent lots of time on the internet. I lead a very exciting life, just in case you were wondering. As lazy as my Friday's been, it's nice to have some time to just slow down my pace and do things at my own speed, you know? And now Zak's coming over, and we're going to have pizza for dinner. YES!
In regards to today's outfit, the top half of it was definitely inspired by
this post
by the lovely Jasmine of
Transient Withdrawal
. Once I saw how she layered her peter pan collar top underneath her sweater, I knew I had to try it for myself! Also, these shorts are one of the hardest pieces to style in my wardrobe. They're just pretty bold and hard to match, but I was happy with this end result. I felt a little bit like a modern Wednesday Adams with all the dark colors, but that's not necessarily a bad thing right?
Peter Pan top: Urban Outfitters
Sweater: Thrifted
Shorts: Urban Outfitters
Shoes: Mom's
Belt: Target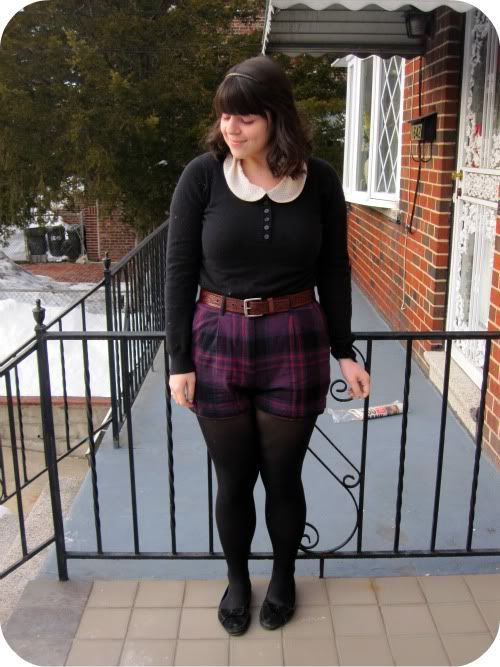 Have a good weekend!
Nicole