Hello there! So, my outfit today is super duper cozy-casual. Every other Thursday, I have to be at school until 9 (BOO!) so I wanted to make sure I made some comfy clothing choices. I decided that instead of staying at school during my four hour break from 11 to to 3, I would come home and relax in hopes of not being crazy sleepy by the time I get to come home. I also drank nearly a full pot of coffee. WOOHOO!
So, if you haven't noticed, I am totally into crop tops now. I picked up this cropped sweater at Urban Outfitters the other day for something wonderful, like 12 dollars. While you may not have much difficulty convincing me that a "cropped sweater" isn't the most logical garment, you would be hard pressed to convince me to not wear one. It's so cozy, and I think the fact that it's cropped makes me feel a little bit more put together on lazy dress days like today.
Oh, and also, if you follow my twitter you may have seen this, but I'm feeling a strong urge to finally dye my hair. I was thinking strawberry blonde. I'm a little terrified at the prospect of being at all "blonde" even if it's reddish brownish blonde. Any words in favor or disapproval? Have any of you had to deal with bleaching your hair/ have any words of caution and/or advice. Thanks in advance!
Sweater, Jeans: Urban Outfitters
Shoes: Rocket Dog
Belt: Delia's
Scarf: H&M
Necklace: Gift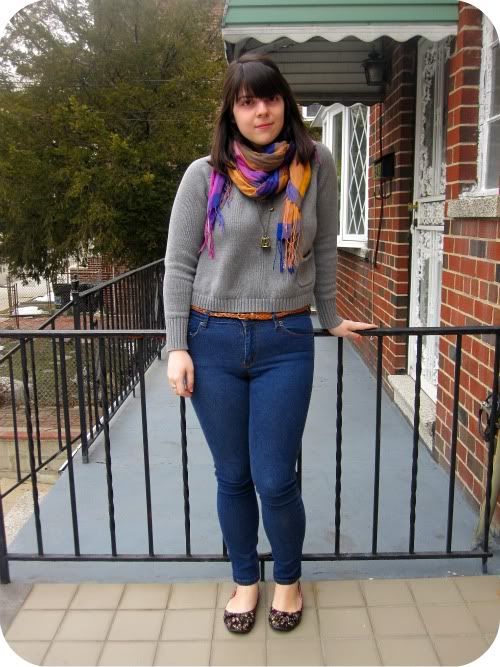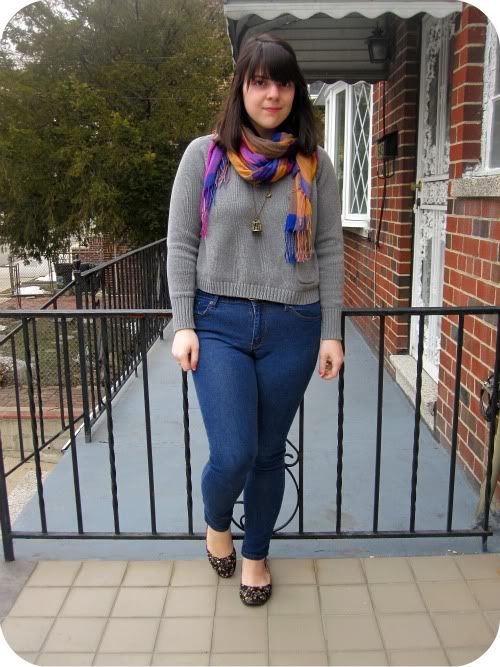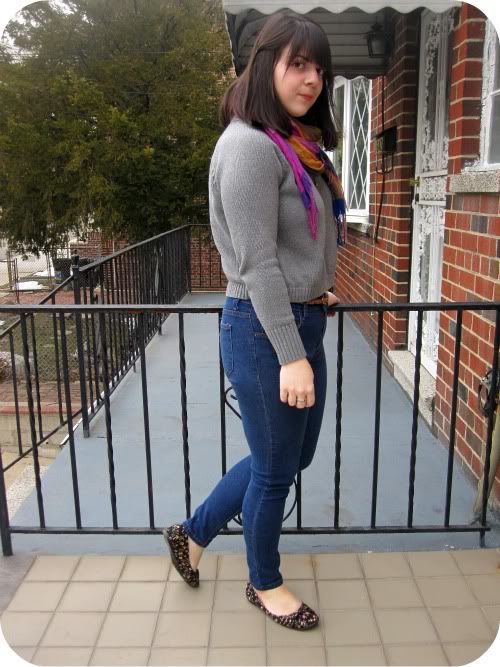 (Even my feet are awkward)
Until tomorrow,
Nicole