Hey there! So, Zak and I finally went bowling on Saturday! I've been wanting to go bowling for a really long time, so this weekend we made sure to make our way to the bowling alley. We had a really fun time together, and we each one one game with, of course, impeccable scores (I didn't even break eighty, once. OH WELL.) So, here are a few silly bowling pictures from our outing.
Top: Urban Outfitters
Skirt: H&M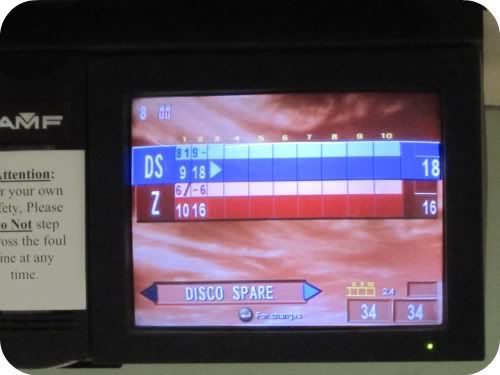 So, we made my bowling name "Disco Spare." The last time we were bowling, I kept getting spares over and over, so Zak was all, "We should give you a bowling name... DISCO SPARE!" So, that is now my official bowling name. Though, I think I got, about, one spare in the two games we played. Oh well!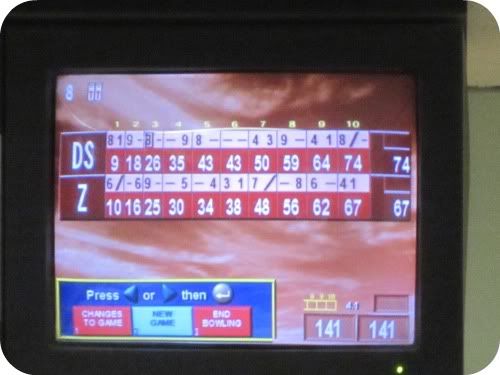 The game I won! With quite an impressive score, of course.




Hooray!
Until tomorrow,
Nicole