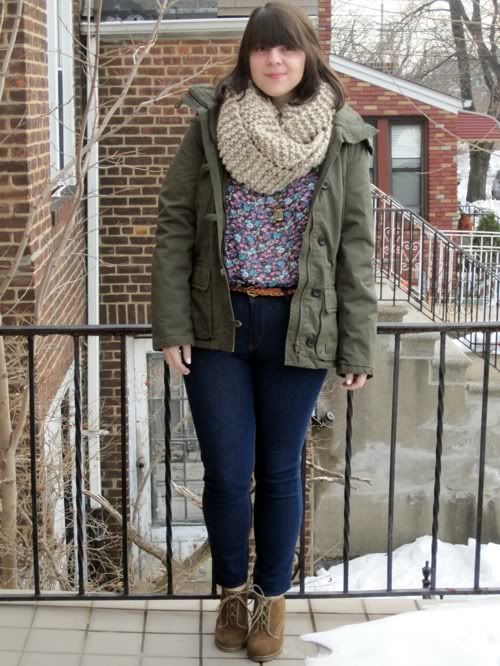 Confession: I did not actually wear these shoes out today. I did, however, wear the outfit. I got these shoes for Christmas and they are seriously the best. They're high but not so high that I won't wear them, and they're super comfortable. I would have worn them, but the streets are disgustingly slushy and I didn't want to get them all ruined when I just got them! So, alas, I opted for a flat. I know, this is all VERY interesting. I wanted to keep things simple today because I just did a little shopping, or rather returning and exchanging. I got a few things from Urban Outfitters, a dress from Zara, and another David Sedaris book, since I'm PUMMELING through the one I just got (only one story left, sadface). Also, I'm not doing much of anything tonight except eating too many hors d' oeuvres and playing Apples to Apples. What are you all up to tonight?
Jeans: Urban Outfitters
Top: Forever 21
Jacket: H&M
Shoes: Ruche
Belt: Delia's
Necklace: gift
Cowl:
Taylor House!
I hope you all have lovely new years!
Nicole