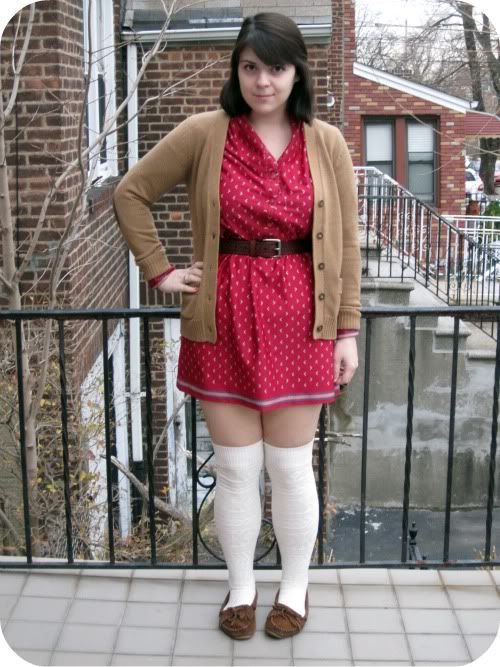 Well, thank goodness it's Friday indeed! I can't say that I'm sad to see this week go. It's been an emotionally draining one for various reasons, most of which I'm not even sure of. I should have spent today writing a paper but my mind just wouldn't stop running to other places, and I was reluctant to stop it. All in all, not such a good time to write a paper, unfortunately. So I've just spent today putting together outfits and melodramatically jamming out to Africa by Toto (one of my feel good songs, seriously, it's wonderful). I actually put together an entirely different outfit earlier, took pictures, and was disappointed. Something just wasn't coming together (it may be my hair? I haven't figured it out yet). Basically, though, I wanted to look cute and pretty today and my first outfit felt edgier and more casual than what I really wanted, and it frankly made me a bit self conscious. So, I changed a few pieces around and was quite happy with the outcome. Now, though, I should PROBABLY go catch my wandering mind for long enough to do part of this paper, as I have two to get done this weekend. HOORAY, end of the semester workload!
Dress: Salvation Army
Sweater: Zara
Socks: Delia's
Shoes: Minnetonka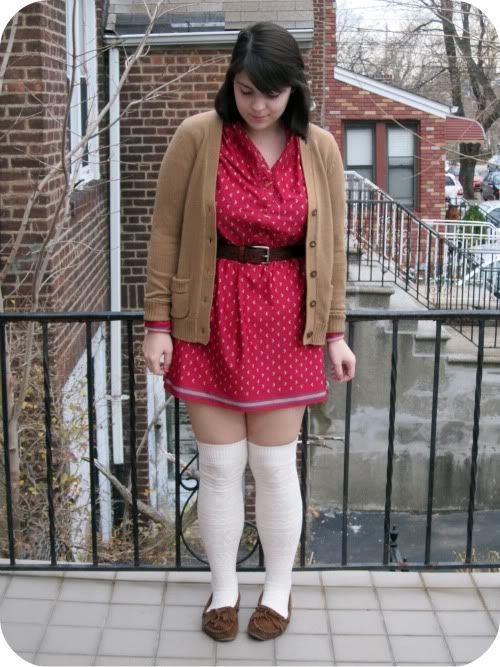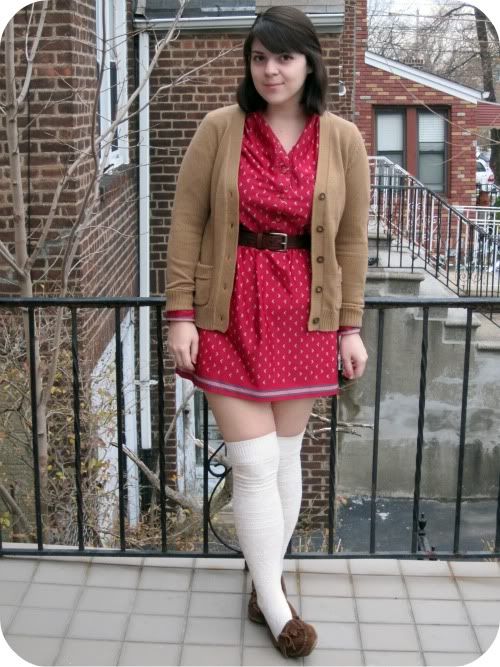 Have a great weekend!
Nicole