So, I'll be doing way more baking today, but yesterday I made some mint chocolate cookie sandwiches! And I think they turned out pretty well.
(By the way, this recipe can be found
here
, on the Martha Stewart website!)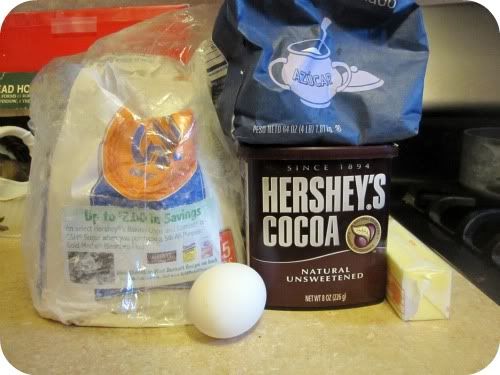 You need: 1 cup cocoa powder, 1/2 cup flour, 1 stick of butter, one egg, and a half cup of sugar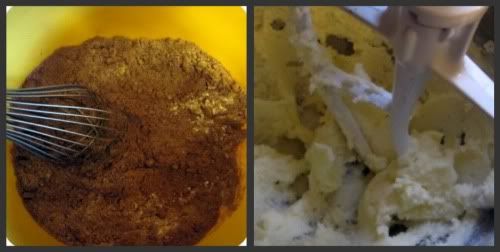 Whisk together your dry ingredients, and cream together your wet ingredients. Then slowly combine the dry into the wet. Refrigerate the dough for an hour.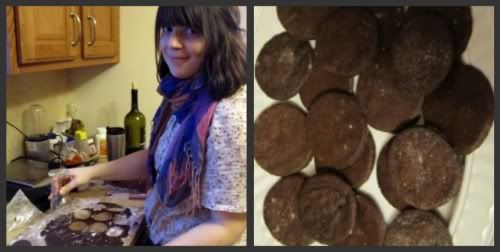 Roll out the dough. Then, use a two inch cookie cutter to cut out your little cookies. I didn't have one, so I used a champagne flute, and it worked just fine. Then bake for ten to twelve minutes.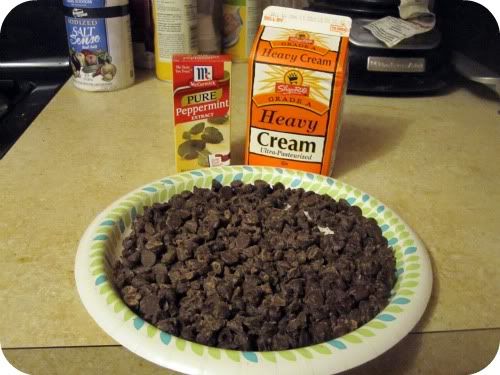 Ganache time!!! Bring 1/4 cup of heavy cream to a boil, then add 6 ounces of semi-sweet chocolate morsels and stir until melty and wonderful. Then add 3/4 teaspoon of peppermint extract.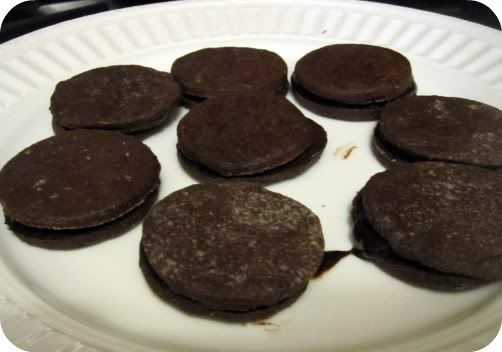 Fill the cookies and sandwich them!




Then, melt six ounces of chocolate (I used half semi sweet, half milk, mostly because I ran out of semi-sweet) and dunk! Relish in how cute they look.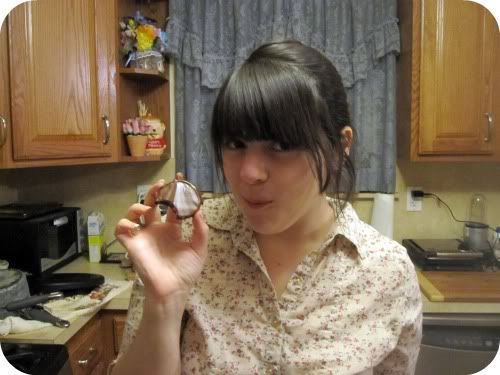 Eat yummy cookies, take embarrassing pictures doing so (this is THE most important step)
Happy Cookie Eating,
Nicole