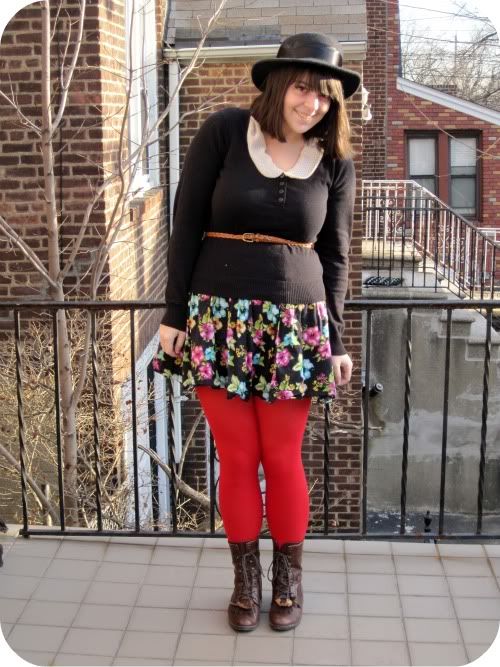 Why am I so giddy, you ask? Well, because it's finally starting to feel like Christmas! Now that I'm done with school for the semester I can focus all of my energy into Christmas and all of its wonderful activities. I spent a large chunk of my day wrapping presents for my grandma. Luckily for everyone in my family, I love to wrap presents. So every year I get hired to do that job, but of course I don't mind. So my afternoon was full of my grandma trying to feed me soup and pudding cups, cursing about the bad gifts she's recieved from various family members, and even discussing my outfit. When I went into her apartment and took off my coat, she said, and I'm pretty sure I quote, "Look at you all dressed up! What are you doing, going out SWING DANCING?!" If only, grandma, if only. Later she commented again and said, "You're dressed like Christmas! Chriiiiistmas, Chriiiiistmas!" It was typical and endearing.
I had a lot of fun today, and I think my grandma wasn't entirely inaccurate when she made her "Christmas Christmas" comment. I think that I've been infusing little bits of Christmas into my outfits lately just because I'm so excited for the holidays! Do any of you find yourselves dressing in more green, red, and white than usual?
Top and boots.: UO
Sweater: Thrifted
Skirt: H&M
Hat: Modcloth
Belt: Delia's
Tights:?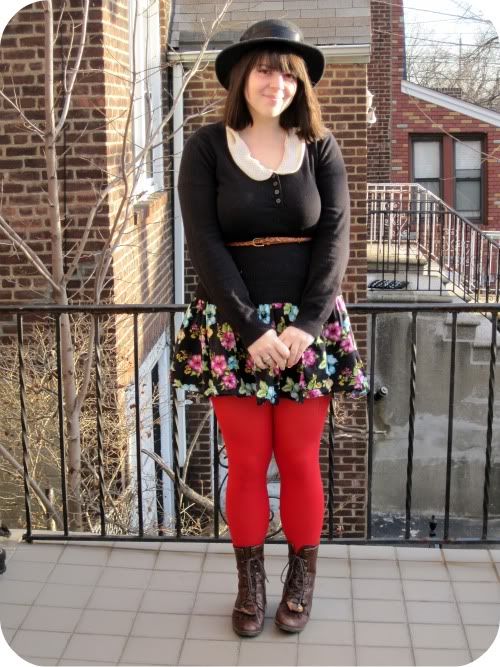 Have a lovely weekend!
Nicole