Let me introduce you to my super oversized, rose covered sweater. While I was in Cape Cod over the weekend, I went to this wonderful vintage store called Wicked Thrift. Everything's twenty percent off during the week, which is crazy since I didn't see anything too expensive to begin with. I really could have spent an hour at least in this store, just looking at every individual garment. Being with Zak's family on their vacation, though, I tried to hurry myself along. I spotted this sweater, and it just looked so
cozy
. I also loved the print and the wonderful eighties feel. I knew it would be huge, but that's part of the draw for me. It's huge and just so comfortable. And Thursdays are my cozy days what with their being at the end of my school week/being my longest day of the week, so I just had to wear it. By the way, these pictures are kind of shotty due to the fact that it's pouring out, and I got home late, and had to take these pictures inside, and this is a run-on sentence.
Dress: Urban Outfitters, Sweater: Wicked Thrift, Belt: Delia's, Boots: Target, Tights: Hue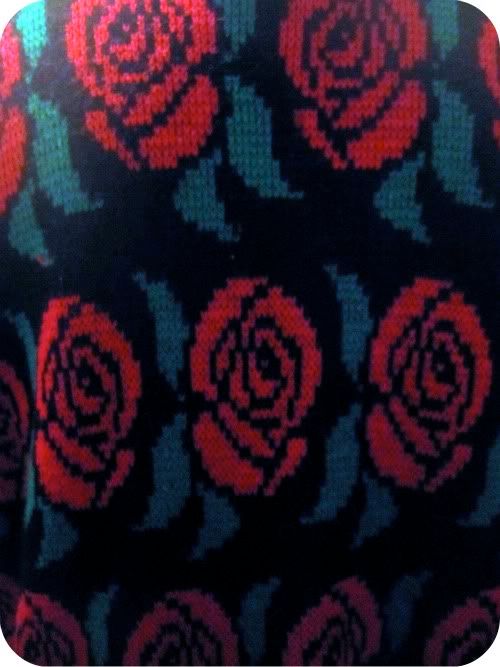 Today was one of those thoughtful days where I grew to realize how thankful I am for certain things. Every other week, I meet one on one with my teachers to discuss my work and final projects. Today, I met with one of my favorite teachers, and he has to be the nicest guy in the world. Seriously, he is so fun to talk to and so supportive and helpful. A half hour meeting turned into an hour as we talked about thrifting, Cape Cod, the terrifying house I stayed at over the weekend, his dog Rufus, and a little bit about work too. When I got up to leave, I mentioned that I was stressed, and we ended up talking about why, and I ended up mentioning that my lecture makes me feel like an idiot, and he ended up giving me a much much needed pep talk, and I ended up leaving his office so happy. So thankful for the college I go to. So thankful that I took his class. So thankful for the high school I went to. So thankful for the teachers, who became friends, who pushed me and supported me, and who continue to do so because I have such a tough time convincing myself that I'm good enough. So thankful for my boyfriend and closest friend at school, because when the three of us are together I laugh like a crazy person. I am just so thankful. Are you feeling thankful for anything in particular right now? I'd love to know.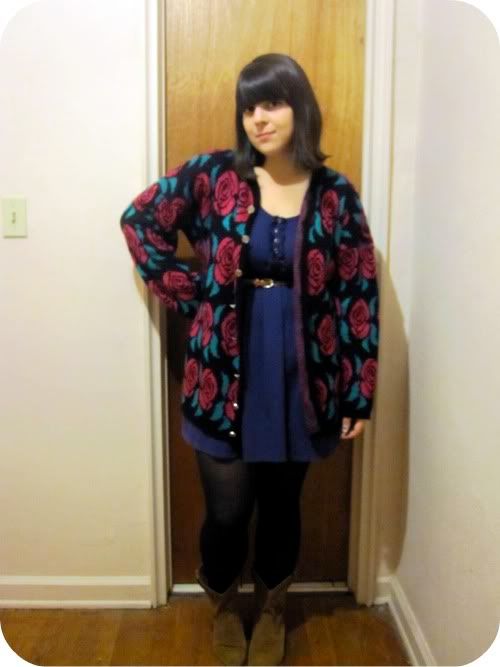 Until tomorrow,
Nicole