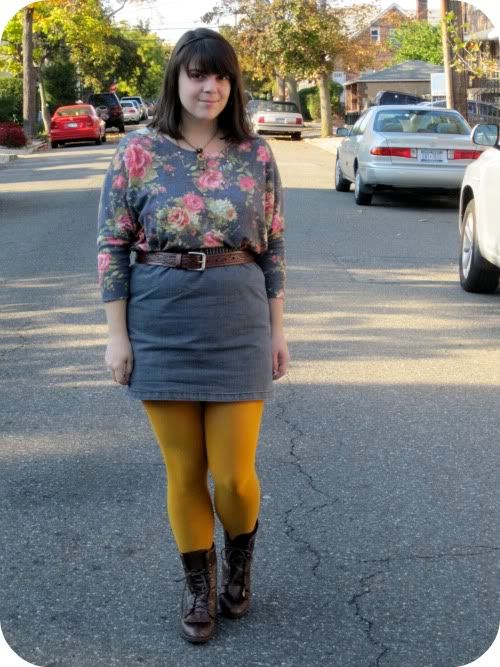 Hello! I've been on "fall break" since Friday, and have certainly been taking it easy. For the past two days I've been working, cleaning, and just relaxing and catching up on must needed break. I only have two days of class this week, but I'm still already looking forward to the next weekend. I'm so bad! Though, in my defense, this weekend is Zak's birthday, so that should make for an especially fun weekend.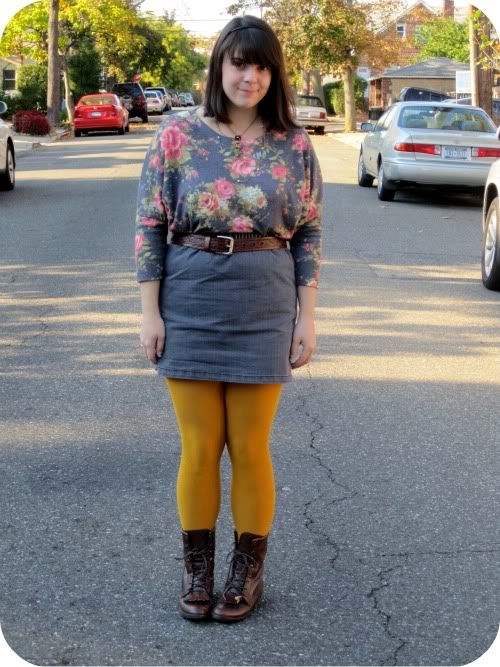 Top: Delia's, Skirt: H&M, Tights: Hue, Belt: Target, Boots: Urban Outfitters, Necklace: Swap with
Amber Rose
!
I've been feeling a bit glum lately. I just get into these slumps where I feel quite alone, and wish I was more of a social butterfly, or even just more likable. I've accepted that I'm not like the average person my age. I don't drink or party, I'm not super outgoing, and large groups of people intimidate me. But sometimes I think it would be better to be more..normal? Friends tend to easily forget my friendship easily, and I'm just stuck wondering why I'm not as valuable to them as others. Oh, I'm sorry for my glum tangent.
I hope you're all doing well and having good weeks, but I should be off for now doing work and such.
Until tomorrow,
Nicole