HAY there guys! See what I did there, in reference to the photo? See? Ahem. Anyway, Over the weekend my family and Zak and I attended the Fall Fest at a local nature center and my goodness did I have a good time. It's exactly what I've been wanting to do since fall began. Walk around a beautiful natural setting, seeing all the leaves changing colors, making scarecrows, picking pumpkins. Perfect! So, since I'm a little bit exhausted, I'll just post pictures and captions to tell my Fall Fest story :)
So, we walked in and I ran over to the "build a scare crow" section of the field, because I had big dreams of building a handsome scare crow. They had tons of clothes to pick from to dress your scare crow up, so I picked my pieces and started stuffing. Here's the finished product: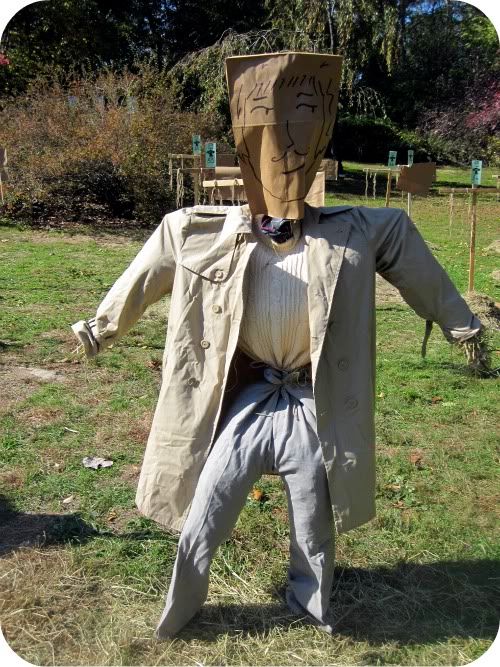 Handsome devil, no? I was extremely proud of him, looking all fashion forward with his microscopic waist, trench coat, and cable knit sweater. He scares crows AND attracts women. See next picture, because I just had to: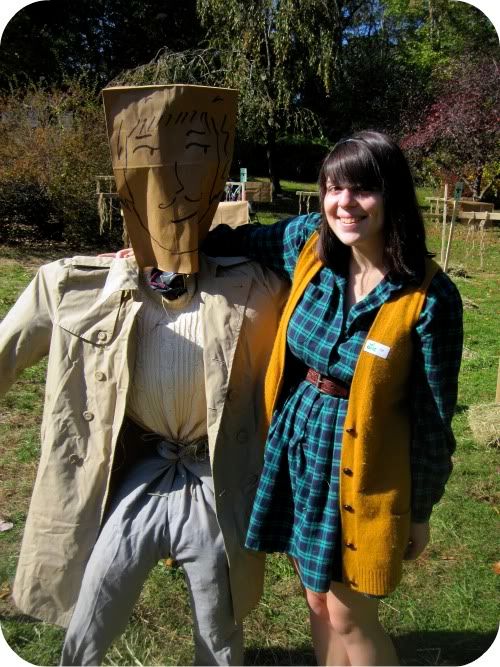 See, it works! Ahem, anyway... Then I thought it would be fun to "make my own cider," mostly because I was under the impression I would be able to drink my own cider (I was wrong). I had a good time though. Did I care if I (other than zak) was the only person above five years old on the cider line? No, no I did not. The five year olds and their parents probably did though.
Then we decided to do a scavenger hunt, which allowed us to roam the grounds, see animals (prairie dogs!), and just do a lot of beautiful, scenic walking. I even found some good, though over-exposed..., places for some outfit photos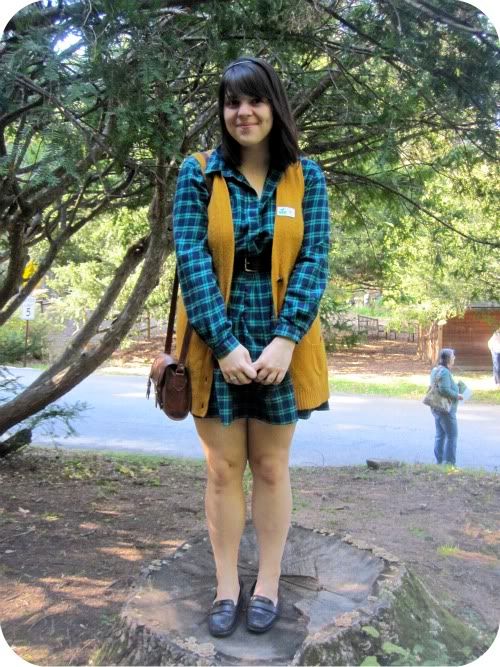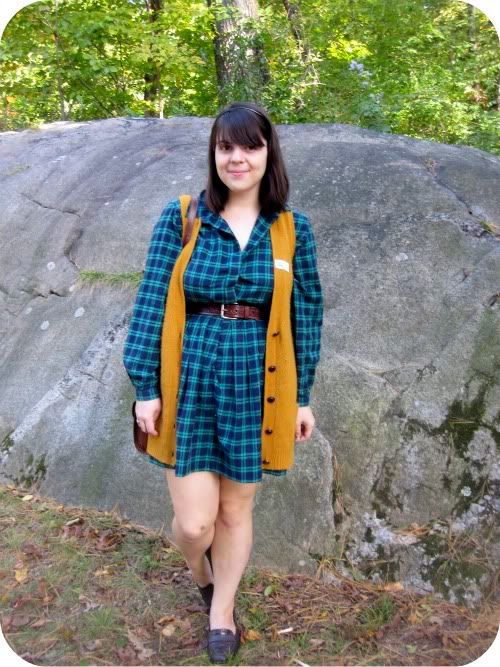 Dress: Thrift, Vest: Delia's, Loafers: Mom's, Belt: Target, Purse: Urban Outfitters
All in all, I had a lovely time! What did you all do this weekend?
Until tomorrow,
Nicole