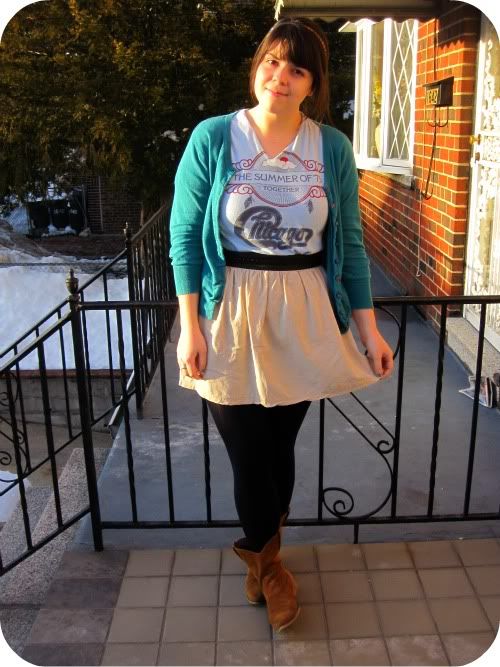 I don't really, but I figured Beach Boys lyrics were appropriate considering my Chicago/ Beach Boys shirt (The Beach Boys are on the back of the shirt). This outfit is a little on the simple/boring side, since I'm spending most of the day just doing tons of reading, and hopefully writing a decent poem. I went to campus to meet with my poetry teacher, and he told me that I did a good job with the poem I showed him, but a whole lot of changes need to be made. Oh well. At least I agree with him on most things. Anyway, I feel so stressed lately. School's been pretty intense, and when I have some free time I'm generally eating, watching criminal minds, or falling asleep (often all three at once?). So, unfortunately, I've been a pretty lame-o blogger, and for that I apologize. Hopefully once I settle more into school I'll be able to be around here more often. Here's hoping!
Shirt: Mom's old
Skirt: Urban Outfitters
Cardigan: Pacsun?
Boots: Target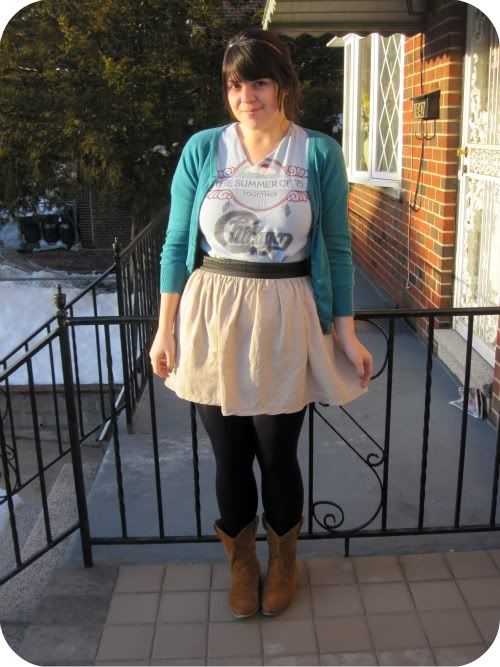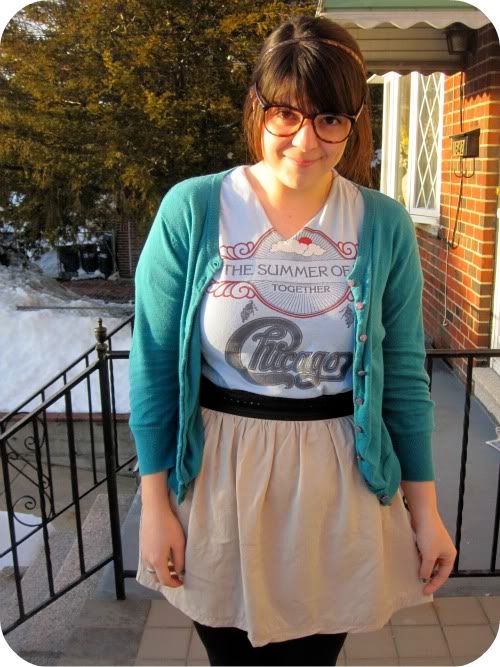 I like to were these glasses when I have a WHOLE lot of work to do because they make feel studious. Or silly. Either/or, really.
Until tomorrow,
Nicole