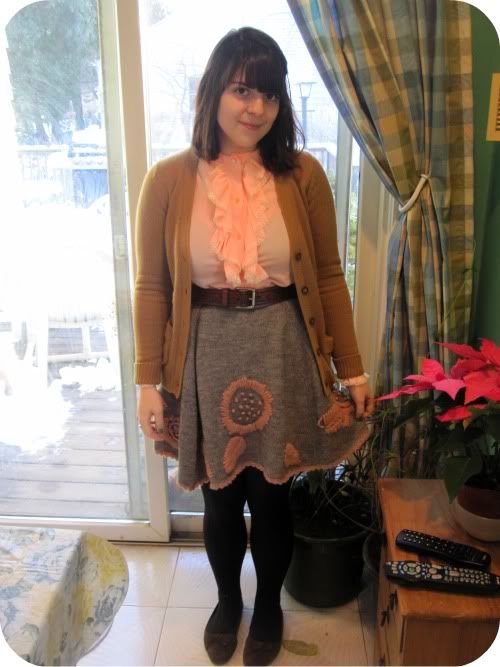 Hello there! I've spent much of this weekend being wonderfully lazy. After Friday's crazy adventure, I spent my Saturday over at Zak's house, eating delicious chicken pot pie and playing video games, aka how I generally like to spend my Saturdays. Zak's been feeling a bit down in the dumps lately (physically and emotionally) so I wanted to do something a little special for him. So, I stopped by the store and picked up some of his favorite foods for us to eat together, and I put on an outfit that felt particularly romantic and girly. We've been together for a long time now, and sometimes we take advantage of how comfortable we are around each other. I think it was nice for both of us to do something sweet and semi-romantic. Also, I got to wear a whole lot of pink ruffles. And even though he thought I looked a bit like a grandma, he assured me that I was, in fact, the cutest grandma. I'll take it.
Top: Vintage
Skirt: Nordstrom Rack
Sweater: Zara
Tights: ?
Belt: Target
Shoes: Mom's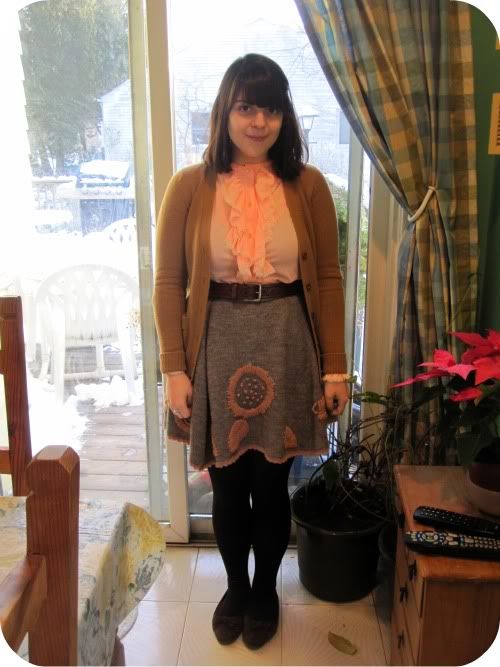 Zak told me to be a cat. I gave it my best effort.
Until tomorrow,
Nicole