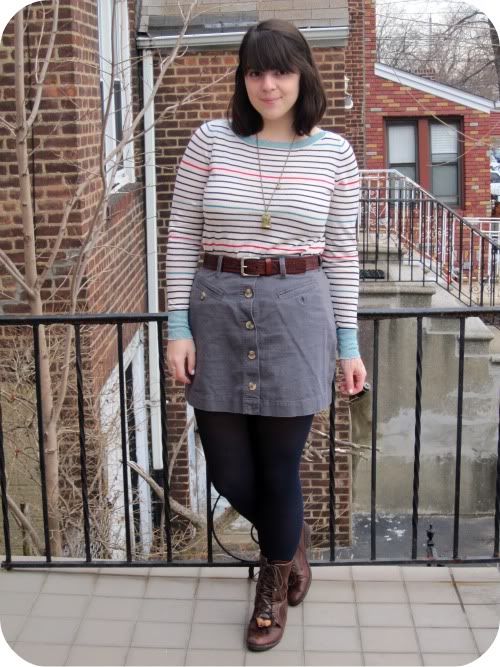 Hello there! So I just wanted to start off by saying that you are all the best, and I mean that. Thank you for all of your supportive comments on my last post, and for sharing your own stories. You are seriously so wonderful. I decided on a less intense workout routine - wii fit one day, 30 day shred the next day most of the time - because I want to feel good, not because I want to lose weight. This plan seems to be working on making me feel fit and happy, so I'm going to try and stick with it.
Today has been quite lazy. I wore this out only to the store to get ingredients for a potato leek soup I'm going to try tonight. When Zak and I were in Cape Cod a few months ago, we went to this little pub-like restaurant, and he got this AMAZING potato leek soup with his meal. Needless to say
I forced him to share
he lovingly let me have some, and we've both been really wanting to have it again ever since! Unfortunately, Cape Cod is a bit of a trek, so I'm going to try my hand at making some of my own tonight. I figured I would try tonight since we are expecting another foot of snow coming in, and something about being snowed in just makes me want to cook and bake!
Top, skirt, boots: Urban Outfitters
Tights: Generic
Necklace: Gift
Belt: Target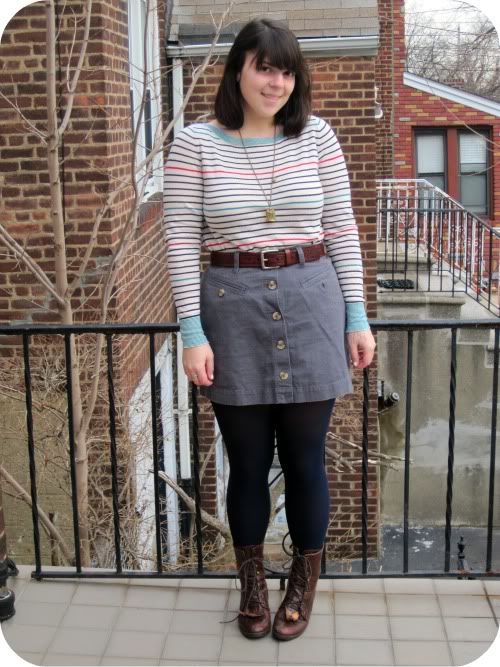 Until tomorrow,
Nicole