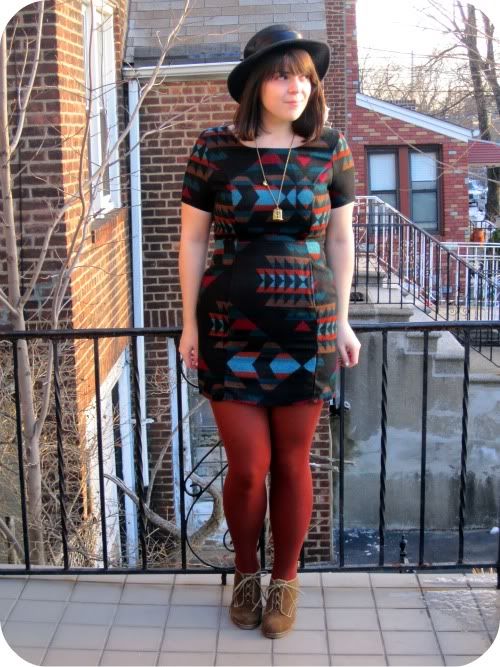 So,I figure I should provide a "heads up" for this post. While most of this blog is devoted to what I wear and why, it's really predominantly about what I'm feeling and what I'm up to. This whole week, the topic of body image has been hovering over my head and impacting my life. As many of you know, I've been on weight watchers for over a year now and have lost almost 35 pounds. Right before Christmas, when they switched "points" to "points plus," I lost almost 5 pounds after not losing for a couple of months. Then, the holidays hit. I told myself that I was going to eat, because I was with my family, having a good time, and I didn't want to worry. I gained almost all of the weight back in the matter of a week, and was afraid that it would never come off.
I don't know why exactly, maybe the new year or something, but I decided to throw myself into exercise to lose more weight. I picked the most intense work out I could find, Jillian Michaels' Thirty Day Shred, and vowed to do it everyday no matter what. Would you believe me if I said that the first day was the
easiest
? With every day I worked out I pushed my body harder and harder, and kept feeling worse and worse. But in my head, I just needed to lose that weight. With the help my incredibly caring boyfriend, I realized that this was too much. I realized that being
healthy
and
feeling good
are the things I need to be concerned about. I certainly wasn't feeling healthy on day four when I almost fainted, and I wasn't feeling good on day five when I almost threw up. I know that I need to be less concerned with a
number
and more concerned with how my body is
feeling
. My body didn't feel different when I gained a few pounds back. It was just that nagging number that was upsetting me. I just need to focus on how far I come, and how happy I am and want to be. This is easier said than done. The new year has got me thinking about a lot of things. A lot of goals, changes, dreams. But they're all fueled by the common thread of happiness, and that's the key that I need to remember.
I decided to pair this dress with this post because it's one of those dresses that I got, loved, but shoved into the back of my closet. I told myself I wouldn't wear it until I lost x amount of pounds. This is my meager attempt at saying "screw you" to the number on the scale. I love this dress, and there's no reason for me to wait to wear it.
Dress: Modcloth
Tights: Hue
Shoes: Ruche
Hat: Modcloth
Necklace: Gift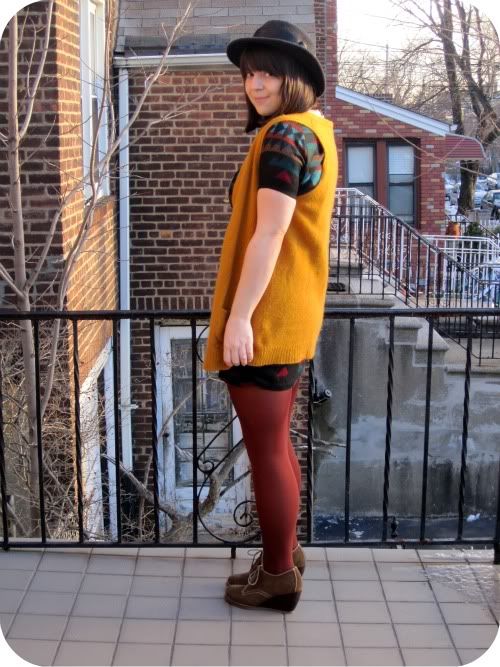 Until Tomorrow,
Nicole