So, I'm back from Disney! I had such an amazing week! I got to go to all of the parks, as well as the Wizarding World of Harry Potter in Universal Studios! Oh my goodness. Harry Potter world was amazing. It was super crowded, but so well done. I even got to drink a butter beer! I also got to go to the Magic Kingdom three times, where I rode Splash Mountain and Space Mountain for the first (and second and third) time. Ahh, I was so sad to leave, but I think we may be going back next summer! Also, it's good to be home since school starts up again next week (already). Right now, I'm super sleepy (early flight) and catching up on some tv I missed. Oh, by the way, disney's internet was a whopping ten dollars a day, which is why I wasn't able to update :( I'll leave you with some pictures of my week!
So, on day one it rained. It rained a lot. A magical disney thunderstorm of dreams and magic. See, look how happy I am
Shirt: Forever 21, Poncho: Disney
The next day was much nicer than the first! We went back to the magic kingdom, where we saw cinderella's castle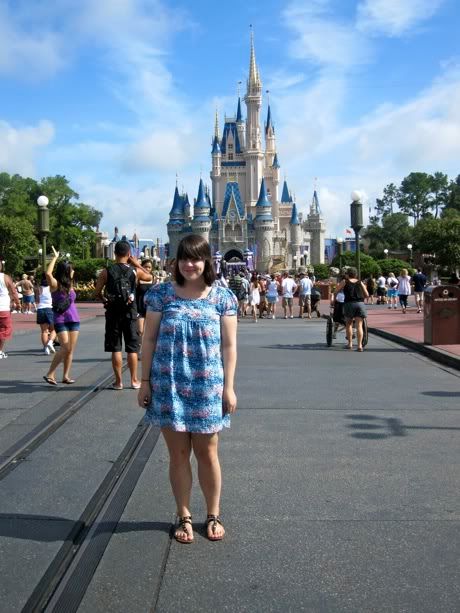 Dress: Thrifted, Shoes: Nordstrom
Then had dinner in the castle with the disney princesses! I got to meet Belle, my most favorite disney princess (because she loves to read and isn't shallow. Sorry, I thought I may have to defend my position)
The next day we went to Hollywood Studios! They have a little film walk of fame where I got to take a picture with "Betty White!"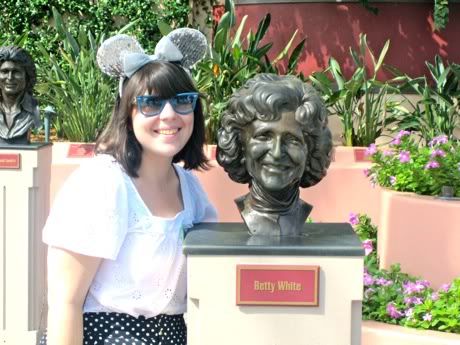 ...And Bill Cosby :(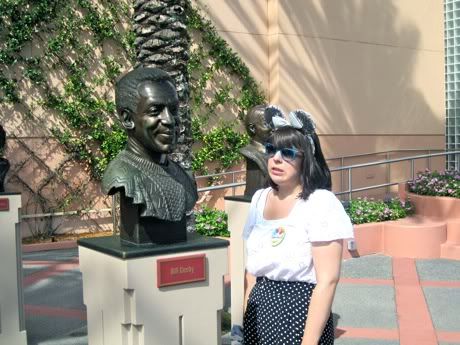 I also got to take a photo on a movie set made to look like New York city.
Shorts: H&M, Shirt: Macy's, Ears: Disney
Then, it was on to the wizarding world of Harry Potter! The castle and the ride inside of it were amazing, and you know I had to wear my HP glasses
With one of my favorite characters, Sirius Black
and some butter beer, which was delicious. I also purchased a wand as a souvenir! They had the wands of a bunch of characters, and I decided on Remus Lupin's, because he is one of my absolute favorites and his wand was classy and simple (does that sound inappropriate at all?)
Dress: UO
The next day we went to Epcot, one of my favorite parks! We went on Spaceship Earth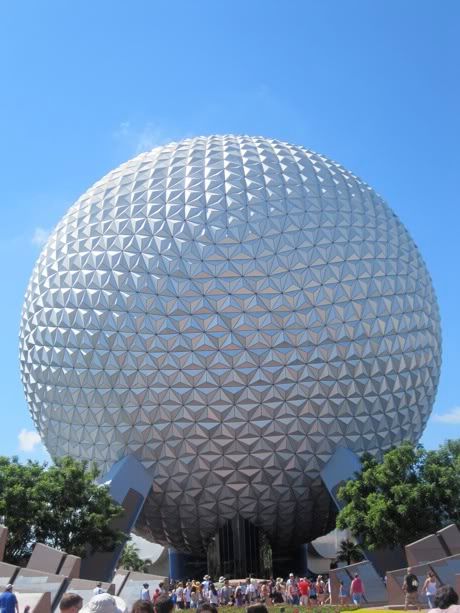 Then we went to the world showcase, where they have mini-recreations of a bunch of countries from Mexico to France to Japan, and a bunch of others as well. In France I ran into my two favorite characters again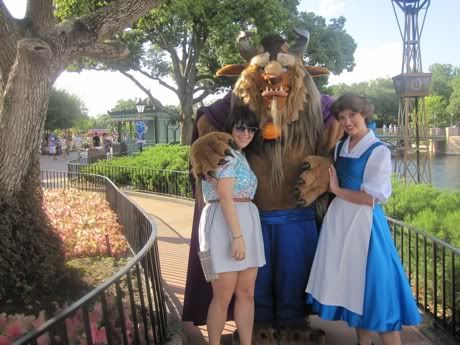 Skirt: UO, Shirt: Delias
Next, we went to animal kingdom where I rode the craziest roller coaster, Expedition Everest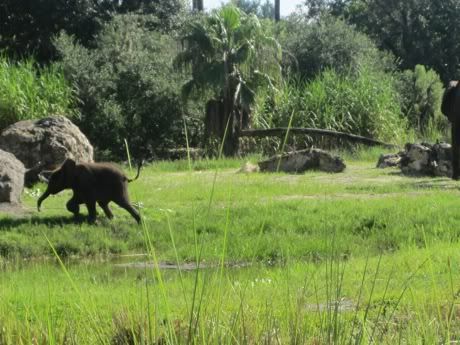 And saw the cutest baby elephant ever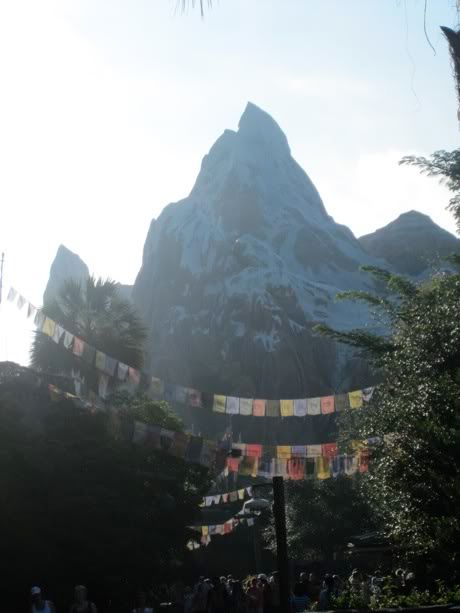 And rode in a car with some crazy dinosaurs!
On the last day we went back to the Magic Kingdom, and I took hardly any pictures. I'll leave you with one of the few I did take. We saw a show at the castle, and I thought Peter Pan was a bit of a dream boat, so here you go
I had such an amazing week, but I can't believe summer is practically over! Part of my is looking forward to being busy again, but I'm going to miss taking trips and riding roller coasters and all of that. I'll be catching up with your blogs as soon as possible!
Until tomorrow,
Nicole