So, I realized that I really wasn't being as creative as I could be with my closet. Lately I've been throwing tops and skirts together in a way that I like, but I haven't been thinking outside the box in ways I used to. Maybe it's because it's been so ridiculously hot out or maybe I've just been in a bit of a rut. So I decided to get creative and put together something I really like, and so I did.
Dress: UO, Top: Forever 21, Belt and boots: Target
I wear this dress all the time because it's cool and comfortable and summery, but I generally don't do much else with it. Since I haven't worn my lace top in a while so I figured I would try the two together, and I really like how it turned out. I also haven't worn these boots in a while, despite how much I like them, so I threw them on as well. Basically, I put on a bunch of my favorite things, hoped for the best, and felt really happy because of it. Yay!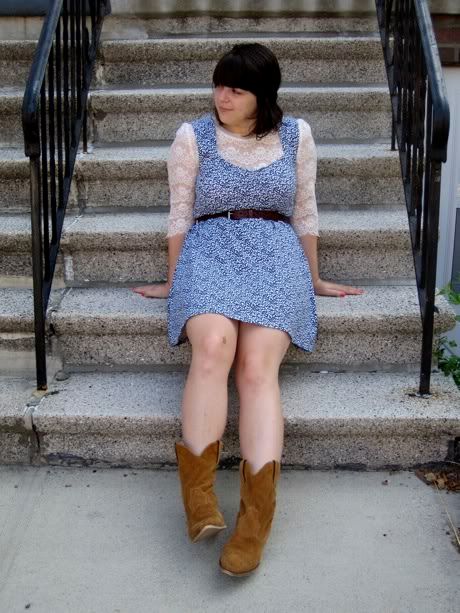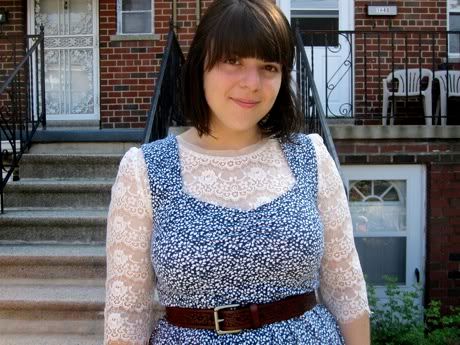 Today was spent shopping with some of my favorite people, picking up a few pieces for fall and for my last vacation of the summer. I know, I'm spoiled and it's ridiculous, but on Friday I'm leaving for Disney! I'm really excited, and I'm so grateful for all of the great experiences I've had, and hopefully will continue to have, this summer. I'm not sure if I'll get a post in tomorrow, since most of my clothes will be packed, but I'll try to update as much as possible while I'm away, since I basically took a week off during my Cape Cod trip. Have you guys taken any fun trips this summer? I would love to hear about them :)
-Nicole