So, despite totally wanting to wear all things fall, it's simply not fall yet. And despite having three days of rainy cool-ness, it's simply not chilly out anymore. So even though I wanted to wear jeans, boots, and a cozy sweater, I decided to try and put together a very summery outfit. For some reason, blue and white feel, to me anyway, like the perfect warm weather color combination. Also, I apologize for my angsty facial expressions in these photos. It wasn't intentional, it's just that generally when unattended my facial expression comes off a bit... depressed, rather than the neutral it's meant to be. Oof!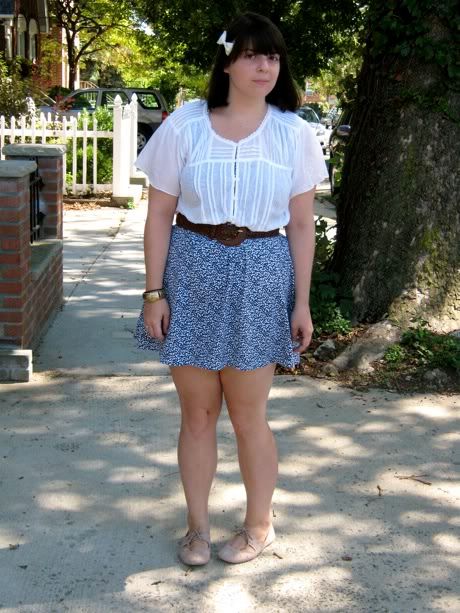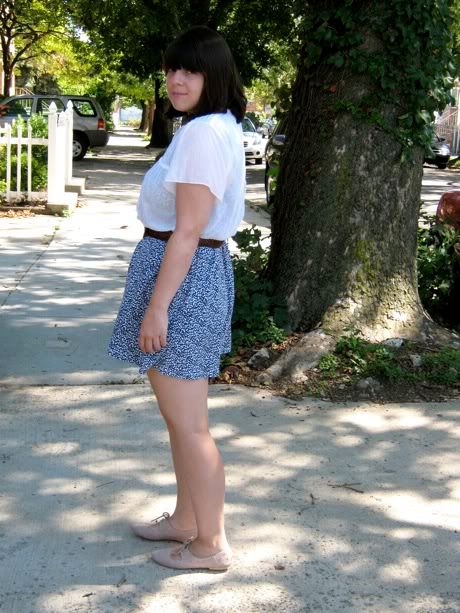 Top: Delia's, Dress: UO, Belt: NY&Co, Shoes: Steve Madden, Bow: Claire's
So, counterproductively, I purchased the best ugly sweater ever (or it's close, at least). Seriously, it's way better fitted for the rug on the floor of a log cabin 10 years ago. In my (weak) defense, it was drastically reduced (I can't figure out who in their right or wrong mind would pay 65 dollars for it). I want so badly to wear it, so despite tomorrow's predicted eighty degree temperatures, I may just have to show it off, completely ignoring the first paragraph of this post. Oh well! Also, I got my Toms in the mail today! They're so comfortable and I can't wait to wear them all the time.
Now, I'm off to try and figure out my class schedule for next year and which teachers I want to interview with. Wish me luck!
Until tomorrow,
Nicole