Since today is father's day, my family decided to barbeque and have a little party of sorts with tons of laughs and yummy food, of course. My sister came over, which was a treat since I don't see her very much. We ate, played cards, ate, planned our vacation to Florida, and of course ate some more. All in all, it was a very nice time!
My outfit for today was kept very simple because it was incredibly hot outside! So, I just threw on a light, sleeveless dress and some comfortable sandals. The dress actually is a bit longer than I would like (past my knees) but I was somehow able to belt it in such a way that it hits above my knees, making it more comfortable and a bit more summery I think! I was lucky enough to have my sister snap some shots today, but she kept making me giggle, so some of the pictures are a bit silly.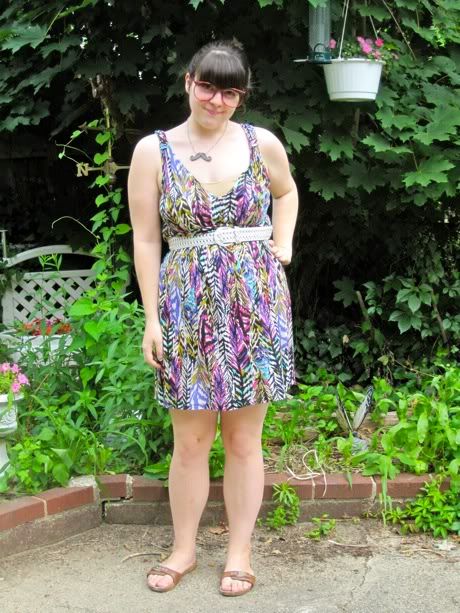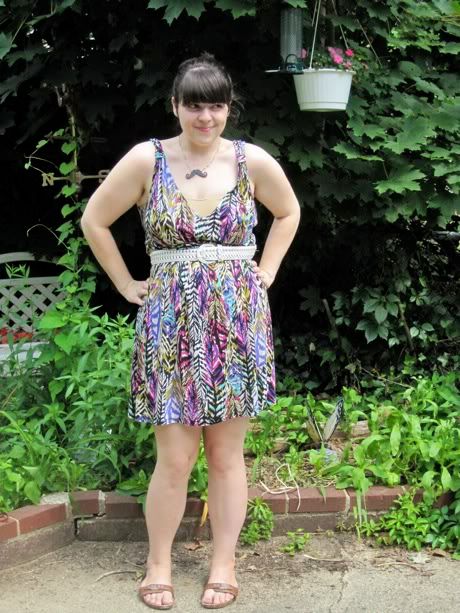 Dress, belt: H&M, Sandals: Dr. Scholl's, Glasses: Mom's old, Necklace: Modcloth
If you read my about me, you know that I love mustaches. When I got this lovely modcloth necklace, I was so excited!
My sister bought Crumbs cupcakes with her from the city. They are extremely delicious, and I am extremely full.
Thank you for reading!
Until tomorrow,
Nicole :)