`I'm not generally thankful for Sundays, but last week was ridiculous, so I'm pretty alright with welcoming in a new week. Thankfully, this weekend was a nice mix of fun and lazy. On Saturday, I went to the Pleasantville Music Festival with my friend Stephanie. It was so nice, guys. It was outdoors on a big lawn, so while we got a little sunburnt, we had a good time jamming out, sitting on the grass, and eating Italian ices. And quesadillas. And funnel cake. And lemonade. There were a bunch of bands there, but I really wanted to see Good Old War and Delta Spirit, who I've been listening to like crazy lately. The frontman of Good Old War had the best dance moves I've ever seen in my life, and the frontman of Delta Spirit had the best hair (and face, and everything else) I've ever seen in my life. Today has been the lazy half of the weekend, since I've just been brooching out some brooches for my brooch shop, and I got to hang around in Barnes and Noble drinking a frappecino.
This outfit is definitely something high school me would adore, and then poorly attempt to emulate. Grammar school me on the other hand would hate it, because grammar school me wasn't into anything that didn't show off my breasts/wasn't a pink velour tracksuit. I went through my slutty phase early, okay? Anyway, I've been trying to think of a way to style these chucks, because I got an urge to wear them again, so I ended up with a slightly older, cuter version of my every day look in high school.
Jeans: Levi's, Dress/tunic/shirt: Callie's


Oh, and for those of you wondering about the, uh, (non-) booty call mentioned in the previous post, it was kind of like this. Just replace the text in the first frame with "He wanted to have sex with me." WHY CAN'T TWO PEOPLE JUST MAKE OUT? WHY?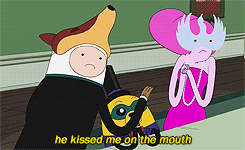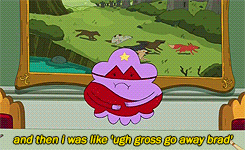 Until tomorrow,
Nicole